Global bike ownership has dropped by half in last 30 years
Despite renewed enthusiasm for cycling in Europe and North America, global bike ownership dropped by almost half since 1989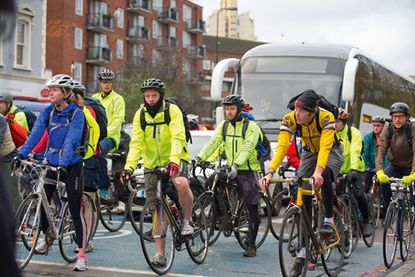 Global bike ownership dropped by almost half in the last 30 years, according to pioneering new research published by the Journal of Transport and Health.
The study, Tracking global bicycle ownership patterns, found that 42% of global households owned at least one bicycle, with at least 580 million bicycle in private household ownership, having studied data from 1.25 billion households across 150 countries between 1971 and 2012.
While bicycle availability per household remained fairly steady, calculated at 42% worldwide in 2012, the researchers based at John Hopkins University calculated that, without China and India - which accounted for almost a quarter of the data analysed in the study - household bicycle ownership in the remaining 148 countries fell from 60% in 1989 to 32% in 2012.
Across the time period covered by the study, bike ownership figures in China showed wild fluctuations, with more than 97% of households owning a bicycle in 1992, before the figure dropped to 48.7% in 2007, rising again to 63.2% in 2009.
>>> Cyclists make better drivers, says insurance firm offering bike riders better rates
The study notes that, while car ownership and activity is tracked and reviewed by a variety of agencies, bicycles "have never been systematically counted and presented in the peer-reviewed literature."
Olufolajimi Oke, lead author of the study, said: "Everyone is focused on what's happening now, but looking to the past can really help policy makers - it can show them what worked and what didn't and give them ideas."
"By pulling together and analyzing many sources of data, we have produced a database that we hope will give policy makers the information they need to take action."
Thank you for reading 20 articles this month* Join now for unlimited access
Enjoy your first month for just £1 / $1 / €1
*Read 5 free articles per month without a subscription
Join now for unlimited access
Try first month for just £1 / $1 / €1