Gold Badge of Honour for Birkenhead's Derek Johnson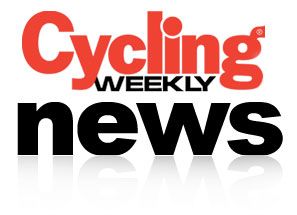 Popular Liverpool District rider Derek Johnson was presented with the Gold Badge of Honour at the recent National Cycling Time Trials (CTT) annual general meeting.
Johnson, chairman of Birkenhead Cycling Club, received the award in recognition for over 40 years continuous service to Liverpool District Council of CTT.
He has cycled for most of his seventy plus years, and was a force to be reckoned with in the 1960s and early 70s.
He was Liverpool Area Individual Champion in 1968, 1972 and 1974, and West Cheshire Area Individual Champion in 1967, '68 and 1972.
One of his biggest wins was the prestigious Oldbury 12-hour, and he competed in many national championships and local events.
With his ready wit and convivial nature Johnson's presence enlivens any event, be it tea stops, as guest speaker at club dinners and prize presentations and even when officiating at national and local events!
His philosophy throughout life, has been to appreciate help freely given and consequently to serve the sport that has offered him so much.
Johnson regularly pops into the Eureka Café, well-known Wirral watering hole, there to engage with all present on cycling matters and generally putting the World right.
Thank you for reading 10 articles this month* Join now for unlimited access
Enjoy your first month for just £1 / $1 / €1
*Read 5 free articles per month without a subscription
Join now for unlimited access
Try first month for just £1 / $1 / €1
Keith Bingham joined the Cycling Weekly team in the summer of 1971, and retired in 2011. During his time, he covered numerous Tours de France, Milk Races and everything in-between. He was well known for his long-running 'Bikewatch' column, and played a pivotal role in fighting for the future of once at-threat cycling venues such as Hog Hill and Herne Hill Velodrome.