GORDON BROWN ENDORSES PLANS FOR LONDON SIX-DAY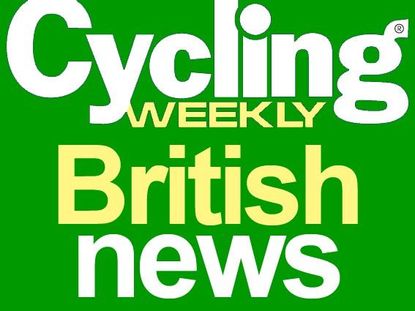 Prime minister Gordon Brown today hosted a reception to announce plans for a major new annual international Six-Day Race and cycling festival in London in 2009, three years before the London Olympic Games.
Speaking at a reception in Downing Street - an unprecedented occasion reflecting the growing stature of cycling - the Prime Minister congratulated the festival promoter, the former double world champion and six-day star Tony Doyle MBE, for his enterprise.
Mr Brown also praised the London Borough of Newham, adjacent to the Olympic 2012 site - for hosting the festival. As well as seeing the pro stars of the winter six-day circuit in action on a portable timber track already in use at Continental Sixes, the festival will provide an opportunity for the public and local communities to learn to ride an indoor track.
? This is a great celebration today and I do welcome all of you to 10 Downing Street,? the Prime Minister began.
?The first person I wish to thank is Tony Doyle for all the hard work he has put in into making the ?On Track 6? festival a reality.?
The Prime Minister also had a special word for one of the guests, British World Junior champion Peter Mitchell, wishing him well in his bid to win a medal in the London 2012 Olympics.
He also thanked the London Borough of Newham, and it?s Mayor, Sir Robin Wales ?for their contribution to the revival and extension of this sport.?
He particularly singled out the young Newham school children invited to the reception at Downing Street.
?Certainly, (the Six-Day Festival) is a unique event that will ignite energy and excitement in the local community,? he added.
?| And it will give the public an opportunity to see world class athletes perform in London three years ahead of the 2012 Olympics.
?This six-day event you will be promoting will send a message to the whole of the UK and hopefully around the world, the importance that we attach to cycling.?
?More people are cycling. What tremendous success for Britain?s cyclists at the World championships in Manchester this year, nine gold medals. Six medals at the last Olympics. Two golds and four silver.
That was an outstanding achievement and I look forward to seeing our cyclists continue to flourish in Beijing and in the 2012 Games, and that the world-class velodrome being built for the Games will facilitate the continuation of that success well beyond 2012.?
?This is a sport which has had spectacular success for Britain and is going from strength to strength.
?We hope to invest more in the sport. Best wishes for the Six-Day event. Best wishes for the preparations for the Olympics. This is a sport we can be so proud of, especially as it encourages young people into sport, into fitness and hopefully hundreds of thousands of people will take up cycling.
?All strength to what you are doing.?
Invited guests at the Downing Street reception included Peter King, British Cycling?s chief executive who was impressed to hear the PM?s endorsement for cycling from at all levels, and the promise of more investment.
Especially so because Sport England had cut funding to grass roots cycling!
With the words of the PM?s speech fresh in his mind, King was due to meet Sport England that same afternoon, to argue for a restoration of funding!
Thank you for reading 10 articles this month* Join now for unlimited access
Enjoy your first month for just £1 / $1 / €1
*Read 5 free articles per month without a subscription
Join now for unlimited access
Try first month for just £1 / $1 / €1
Keith Bingham joined the Cycling Weekly team in the summer of 1971, and retired in 2011. During his time, he covered numerous Tours de France, Milk Races and everything in-between. He was well known for his long-running 'Bikewatch' column, and played a pivotal role in fighting for the future of once at-threat cycling venues such as Hog Hill and Herne Hill Velodrome.