New software will prevent motorists using phones behind the wheel
Government ministers will tell phone companies to introduce "drive safe" modes on devices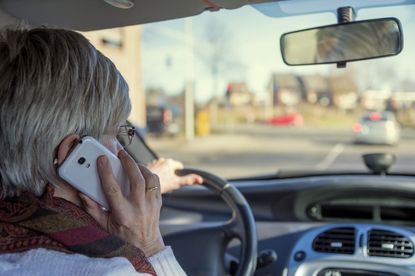 All mobile phones could soon be equipped with technology that prevents the being used by motorists if government ministers get their way.
According to the Guardian, ministers are set to meet with mobile phone companies in the new year to discuss the introduction of "drive safe" modes, which could block them from being used above a certain speed.
>>> Watch: Shocking video of motorist using three phones and nearly taking out cyclist
Similar to flight safe modes, this would stop drivers from sending and receiving messages or calls, hopefully preventing accidents similar to the one that recently saw a motorist jailed for nine years for killing a cyclist while texting, despite eight previous convictions for using a phone behind the wheel.
The move will be part of a wider crackdown on mobile phone use by motorists, with the fine for using a phone behind the wheel increasing from £100 to £200 in the spring, and drivers also receiving six points on their license rather than three.
Thank you for reading 20 articles this month* Join now for unlimited access
Enjoy your first month for just £1 / $1 / €1
*Read 5 free articles per month without a subscription
Join now for unlimited access
Try first month for just £1 / $1 / €1