Heart condition stalls Faiers's season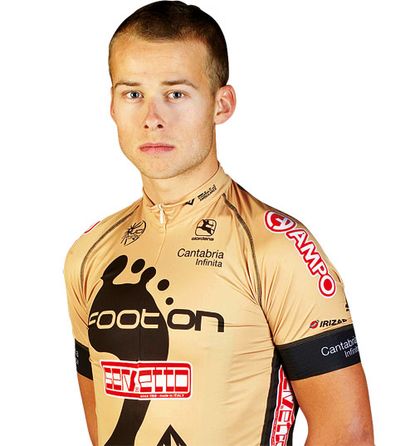 Tom Faiers was five kilometres into last month's fifth stage of the Tour of Austria when his heart rate increased alarmingly.


The Footon-Servetto rider knew exactly what was happening: an attack of a rare heart condition called Wolff-Parkinson-White Syndrome, which can cause episodes of rapid heart rate due to a an extra electronic circuit in the heart.
"I thought 'I don't know what to do," the first-year British pro said. "I have a technique to make it go away, but the pace wasn't slowing down. It was starting to hurt and beat really fast, so I had to pull out 20 kilometres later."
Cheltenham-born Faiers has known about the syndrome since childhood, but has kept it secret. The same condition has affected ex-teammates David Canada and Will Walker in the past.
"The reason I didn't tell the team, or anyone, before is because it just happens so infrequently," he explained. "It probably only happens in one race every year. Cycling normally doesn't trigger it, it used to happen playing tennis or squash."
Under the advice of his ProTour team, 23-year-old Faiers's season is now on hold as he undertakes an ECG and decides whether to operate or not.
"It's frustrating because I was feeling good, and had a busy August ahead of me. I really wanted to ride the Vuelta and there was a spot [on the team] for me, but it's not going to happen now," he said.
"I can train a bit, but it's going to be at least three weeks before a potential operation and I'll have lost so much form."
However, ultimately, it could prove to be a big weight off Faiers's mind in the future. "I've had it hanging over me for a long time. When I'm older and I'm not as fit as I am now, it'll be good to hopefully have it fixed."
Related linksTom Faiers: in his own words
Thank you for reading 20 articles this month* Join now for unlimited access
Enjoy your first month for just £1 / $1 / €1
*Read 5 free articles per month without a subscription
Join now for unlimited access
Try first month for just £1 / $1 / €1