LANDIS PUTS HIS DEFENCE ON WEB SITE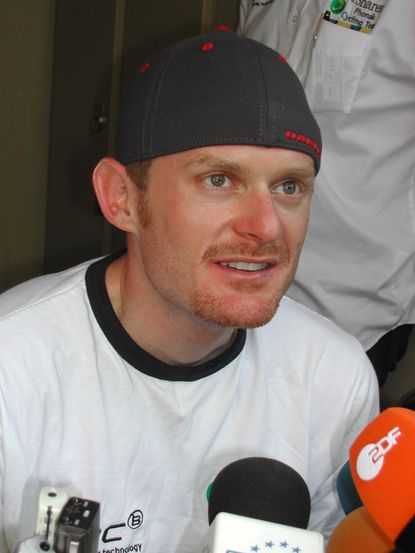 Floyd Landis has put details of his legal defence on his web site (floydlandis.com) in an attempt to prove he did not take testosterone to win the Tour de France.
Official appeal documents and a long PowerPoint presentation reveal details of the detailed defence drawn up by Landis? lawyer Howard Jacobs and by friend and coach Arnie Baker. In the online presentation, Landis claims the French lab made mistakes with its analysis, incorrectly labeled samples and ignored the World Anti-Doping Agency testing standards and chain-of-custody protocol.
"The whole process has been full of errors," Baker claims at one point in the PowerPoint presentation.
Landis is scheduled to present his full appeal to a panel from the American Arbitration Society sometime in late January or early February. He has asked that the hearing is open to the public. If he is found guilty of doping and banned by the USA cycling federation he can appeal to the Swiss-based Court of Arbitration for Sport.
Landis underwent hip replacement surgery in late September and hopes to be able to race again if he proves his innocence. If he is found guilty he will be banned for two years, stripped of his Tour de France title, and banned from riding for a ProTour team for four years.
Thank you for reading 20 articles this month* Join now for unlimited access
Enjoy your first month for just £1 / $1 / €1
*Read 5 free articles per month without a subscription
Join now for unlimited access
Try first month for just £1 / $1 / €1