Land's End to John O'Groats tandem record attempt gets go ahead
Dominic Irvine and Glenn Longland will set off from Land's End on Sunday May 4 in attempt to break tandem 'End to End' record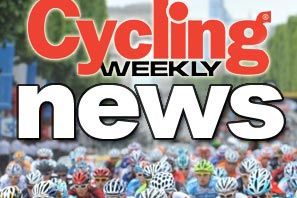 Dominic Irvine and Glenn Longland will attempt to break the long standing Land's End to John O'Groats tandem record this weekend after their attempt received the green light.
The pair are scheduled to leave the most westerly point of England at 6:00am on Sunday May 4, as they set out to beat the record of two days, two hours, 14 minutes and 25 seconds set by Pete Swinden and John Withers in 1966.
All being well, they aim to arrive at the North East tip of Scotland on their custom-built Orbit tandem shortly before 8:00am on Tuesday, May 6, having ridden 832 miles.
"I'm feeling pretty good about the attempt; the weather is a very slight tailwind, which is great because we have a tailwind the whole way," Irvine told Cycling Weekly.
"We've tried to get all the testing well out the way so that we're comfortable with the setup. The bike we've ridden lots and is just fantastic. It is an amazing machine. It's very comfortable and we've taken a lot of time getting that right."
Irvine missed out on the record with a previous attempt with Ian Rodd in 2012, but is confident his new stoker, time trial legend Glenn Longland, will be more than up to the task.
"He [Glenn] is in fine form. He's a machine," he said. "Nothing seems to faze him or get him down. He is super relaxed, super chilled, and just goes along with whatever is happening and just churns out the power. On that basis he's a pretty awesome person to ride with."
Irvine will aim to ride at a constant 240 watts for the attempt and reckons he will get through approximately 19,000 calories in the process of turning the cranks roughly 250,000 times.
Knowing what's in store over the next few days, he says the first thing he'll do when he arrives is find a place to lie down.
"The difficulty is you will burn more calories than you will consume, so you certainly burn up fat reserves," he said.
"It's one way of doing a quick diet."
Follow the progress of the attempt online with Dominic Irvine's route tracker
Land's End to John O'Groats tandem record attempt: approximate route and schedule
Sunday, May 4
6:00am: Land's End, 0 miles
1:31pm: Bridgewater, 158 miles
5:06pm: Monmouth, 227 miles
Monday, May 5
2:26am: Lancaster, 400 miles
7:23am: Ecclefechan, Scotland, 485 miles
2:11pm: Bridge of Earn, 597 miles
6:33pm: Dalwhinnie, 660 miles
Tuesday, May 6
00:28am: Dornoch Firth Bridge, 747 miles
7:47am: John O'Groats, 832 miles.
Thank you for reading 10 articles this month* Join now for unlimited access
Enjoy your first month for just £1 / $1 / €1
*Read 5 free articles per month without a subscription
Join now for unlimited access
Try first month for just £1 / $1 / €1
Richard Abraham is an award-winning writer, based in New Zealand. He has reported from major sporting events including the Tour de France and Olympic Games, and is also a part-time travel guide who has delivered luxury cycle tours and events across Europe. In 2019 he was awarded Writer of the Year at the PPA Awards.