LONDON DOCKLANDS OPENS FOR RACING AND TRAINING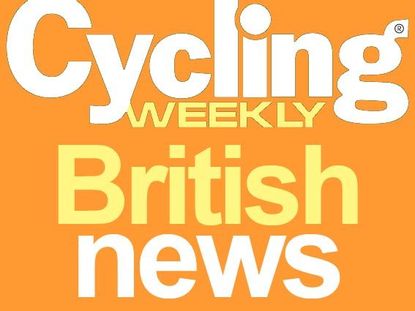 AFTER months of uncertainty, the London Royal Docks can at last be used for circuit racing and training at weekends, British Cycling announced today, after months of negotiations with the London Development Agency (LDA).
The site is to be made available immediately. Riders will use the 800-metre tarmac airstrip laid for this year?s Red Bull Air Race in the summer. This is the first bit of good news London riders have had since the closure of Eastway a year ago, demolished to make way for the building of the 2012 Olympic Games Park.
Although the Ford Motor Company?s test track at Laignton in Essex was made available for racing this summer, and has proved a hit with riders, it is 20 miles from Eastway, whereas Docklands is literally a few miles down the road.
Docklands will fulfil its role as the interim site for Eastway, pending the opening of the official temporary relocation site at Hog Hill in Redbridge, where construction of the road and mtb circuits has been severely delayed. The LDA are to provide temporary toilets at Docklands. Most of the equipment from Eastway is already on site, says British Cycling.
The circuit may be extended to one kilometre long, if the Hog Hill site falls further behind schedule and Docklands required for longer than anticipated in 2008. A decision will be taken at the end of November. There will also be talks with London Fire Brigade who use the site for training during weekdays, with a view to allowing use of the circuit for periods during the week.
Chief Executive Peter King, who has led the negotiations to gain access to this site said: ?Although this may not be an ideal long-term solution it will provide somewhere in the inner city area for young and old alike to race and train while we wait for Hog Hill to be completed and maybe beyond.?
He said that site is fenced and patrolled by security guards. There is also lighting, which may permit evening use. ?It will provide a safe, secure environment for cycling to take place and I am sure local schools and clubs will put it to good use,? added King.
Trevor Mills, chairman of British Cycling Eastern Region Chairman, said: "This is good news for Eastern Region and will go some way to filling the gap until the facility being built at Hog Hill becomes available. It will prove a useful facility within the London area particularly for Youth activities which have been the most hit by the closure of Eastway".
Thank you for reading 20 articles this month* Join now for unlimited access
Enjoy your first month for just £1 / $1 / €1
*Read 5 free articles per month without a subscription
Join now for unlimited access
Try first month for just £1 / $1 / €1