Londoner recovers his stolen bike at East London market
Damiano Migani saw a vendor selling his stolen bike at Brick Lane Market and took it back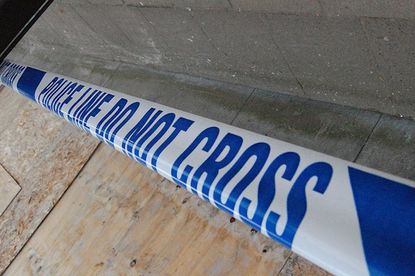 A London man recovered his stolen bike when he saw someone trying to sell it at Brick Lane Market on Sunday morning.
When Damiano Migani, 33, had his bike stolen from outside his home he was advised to scour local bike shops and markets to see if his ride turned up.
And while walking through Brick Lane Market, in East London, at the weekend he spotted a vendor trying to sell the bike, according to the Haringey Independent.
Mr Migani told the newspaper: "I was furious. I shouted he was a thief and immediately grabbed it from his hands. He just mumbled something about buying it from another person.
"I said the police were on their way and he quickly handed it back, saying he didn't want any trouble."
>>> Worst bike theft hotspots in England and Wales revealed
While nobody has been charged with the theft of the bike, Crimestoppers is offering a reward of up to £1,000 for any information on the theft which leads to an arrest and charge.
Regan Hook, Crimestoppers' Regional Manager for London, said: "Cycling has certainly increased in popularity in the past few years and there is a need to improve bicycle security.
"We would urge anyone who has information about those involved in stealing bikes or handling stolen bikes and bike parts to share it with us anonymously."
You can call Crimestoppers anonymously on 0800 555 111 or visit the website at www.crimestoppers-uk.org.
Thank you for reading 20 articles this month* Join now for unlimited access
Enjoy your first month for just £1 / $1 / €1
*Read 5 free articles per month without a subscription
Join now for unlimited access
Try first month for just £1 / $1 / €1