Lorries barred from country lane after cyclist seriously injured
'Quiet' lane that is part of National Cycle Network was being used by Heavy Goods Vehicle operator without permission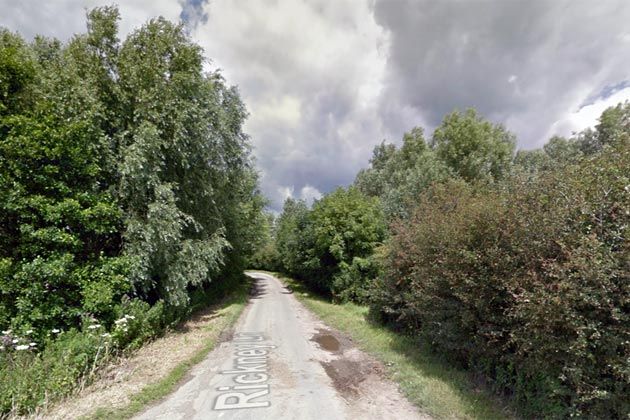 (Image credit: Google Street View)
A lane that forms part of the National Cycle Network in East Sussex will no longer be accessible to Heavy Goods Vehicles on a regular basis.
Wealden District Council have voted to refuse permission for a business based on Rickney Lane, Pevensey, to allow its HGVs to use the road.
The decision comes after several cycling groups campaigned to prevent HGVs from frequently using the lane after a cyclist was seriously injured after a collision with a lorry in September 2015.
>>> City of London approves lorry and car ban on Bank junction, improving cyclists' safety
Rickney Lane is part of NCN route 2, and was designated in 2000 as a 'quiet lane' suitable for use by cyclists and walkers. However, Countyclean Environmental Services Limited had started operating its business from a farm on the lane for the past few years, with a subsequent increase in HGV traffic. The company had not applied for the relevant planning permission to do so.
After national group Cycling UK raised concerns with the East Sussex Council (ESC) about HGVs using the narrow lane, a retrospective planning permission submitted by Countyclean was unanimously turned down by Wealden District Council last week.
ESC's Highway Authority recognised that the presence of HGVs on the lane was at odds with its promotion as a 'safe and quiet' route in the county.
>>> Parliamentary cycling group seeks cyclists who have been involved in traffic collisions
Commenting on the decision to bar regular HGV traffic on the lane, Cycling UK senior road safety and legal campaigns officer Duncan Dollimore said: "It was obvious to the Traffic Commissioner and East Sussex Highway Authority that Countyclean should never have been operating from such an unsuitable location which put walkers and cyclists at risk.
"We should not have to wait until someone is seriously injured before action is taken, but at least we can take consolation that Wealden District councillors have made the right decision and significantly cut the risk on one of the UK's flagship cycle routes."
Local cycling clubs, the Bexhill Wheelers and 1066 Cycle Club, have also welcomed the decision.