Lorry driver 'did not check mirrors properly' before fatal collision with cyclist, court hears
Esther Hartsilver died when the HGV driven by Philip Beadle turned left without seeing her on her inside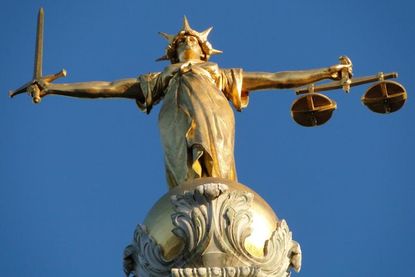 The driver of a Co-Op delivery lorry did not check his mirrors properly before a collision that killed a 32-year-old female cyclist in South London last May, Blackfriars Crown Court heard.
Esther Hartsilver was cycling to work at King's College Hospital when she was hit at around 8am and went under the wheels of Philip Beadle's HGV as he turned off Denmark Hill into Orpheus Street.
Mr Beadle, 47, denies causing death by careless driving, but the prosecutor told the court that the driver had a number of seconds to see Ms Hartsilver in his wing mirrors before turning.
>>> Tributes paid to female cyclist who died after collision with lorry in South London
"For whatever reason in these moments, Mr Beadle's driving was careless. He could and should have seen Ms Hartsilver in his mirrors," prosecutor Benedict Kelleher said, explaining how Ms Hartsilver cycled towards the lorry as it waited at a pedestrian crossing.
He explained that the rider would have been visible in the HGV's wing mirrors as he began to indicate turning left, with Ms Hartsilver in the bus lane ajacent to the lane of the lorry.
"Ms Hartsilver would have been in the view of the driver, had he looked in the mirrors in those seconds when he began to move forward from the crossing and began to turn," he said.
"That period of time is around six seconds. He turned his lorry left in a manoeuvre which was a legitimate turn from the main road into a side street.
"As he did, Ms Hartsilver's bicycle came up just to the front side of his lorry, she was caught on the wheel and went under."
>>> Twitter reacts to the Government's 'desperately misguided' cycle safety campaign (video)
Mr Beadle reportedly told police that he did check his mirrors but did not see the cyclist. The trial continues.
Thank you for reading 20 articles this month* Join now for unlimited access
Enjoy your first month for just £1 / $1 / €1
*Read 5 free articles per month without a subscription
Join now for unlimited access
Try first month for just £1 / $1 / €1