Luke Rowe column: 'People in the army are risking their lives. We're just racing bikes round France'
CW columnist Luke Rowe tells us where he might have ended up if it weren't for professional cycling.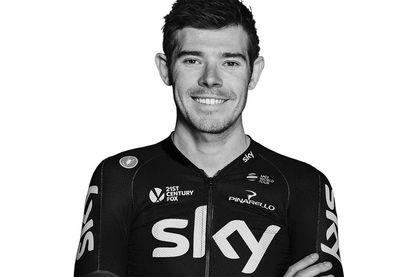 I always said from when I was quite a young age that if I didn't make it as a cyclist I either wanted to join the army or be a fireman.
Anyone who knows me knows I am not the type of person who can sit behind a desk. I can't sit still, even as a kid I had ants in my pants, and I get bored easily.
My alternative career would have to be something where you're up and active and you're doing something different each day.
>>> Luke Rowe column: 'If we could do two days training in one day, we could spend Sunday hungover in bed'
My granddad was in the RAF so he's got some good stories, and to be able to show me his war memorabilia was always pretty cool as a kid. It's just something I've found quite interesting. If I had to choose one I'd say I'd like to join the army.
There are quite a lot of similarities between what we do and being in the army, I imagine.
I think it would be disrespectful to the people in the army to say it's too similar because they're risking their lives and serving their country whereas we're just racing round bikes in the middle of France wearing lycra.
Watch now: Luke Rowe: show us your scars
At the same time there are similarities. You get quite regimented as a cyclist and get into a routine with your training, your diet, your lifestyle – meeting for rides at the same time, with the same people each day.
You don't really realise how regimented your life is until you get to the off-season.
You have to do things day-in, day-out and then when you have a month where you don't have to answer your phone, your emails or do anything and be anywhere at any time you find yourself getting a bit lost and a bit lazy.
>>> Luke Rowe column: 'The climbers ride at what they consider an easy pace but for me it's pretty hard'
But the difference between the two is the actual job. Those in the army are the biggest heroes of the world, I think.
Some people potentially look up to us as professional cyclists and think the top guys in our sport do heroic things, but we're just racing bikes.
Thank you for reading 10 articles this month* Join now for unlimited access
Enjoy your first month for just £1 / $1 / €1
*Read 5 free articles per month without a subscription
Join now for unlimited access
Try first month for just £1 / $1 / €1