Luke Rowe column: 'If we could do two days training in one day, we could spend Sunday hungover in bed''
Our weekly columnist and Team Sky rider tells us more about the night life of a professional athlete, or lack thereof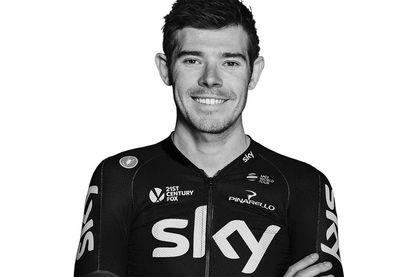 During my third and final year on the British Cycling Academy I was living in Manchester throughout the winter. Me and the other riders quite enjoyed a night out from time to time but we always made sure we did the training at the same time.
If you're going to party in the night you've got to get up the next morning and do the training! We were quite balanced and good like that; most of the time if we were going out, we'd make sure we backed it up with training and got the work done.
>>> Luke Rowe column: 'The climbers ride at what they consider an easy pace but for me it's pretty hard'
There was one weekend when a few of us walked over to Sainsbury's to do some shopping and on the way back got given a flyer for an attempt to break the Guinness World Record for the biggest pub crawl, taking place that Saturday night.
We thought: 'This sounds awesome; we've got to be a part of this.'
We had to do five hours' training on the Saturday and three hours on the Sunday. Our theory was if we were able to do the two days' training and eight hours in one day we could go on the night out and spend the Sunday hungover in bed.
We believed we had still done our training and hadn't skived.
It was myself, Simon Yates, Tom Moses, Joe Kelly and Jon Mould — we went out really early at about 6am. We'd planned this massive loop though actually ended up riding even longer — about nine hours — what is probably still to date the longest ride I've ever done!
Watch now: Stepping up to 100 miles
We didn't even have time to stop in a proper cafe, we just grabbed a bacon butty from a roadside burger van.
We got home from this epic ride and said we'd meet in an hour and start having a few pints and then go. Only thing was, we were that tired we didn't even make the pub crawl! It came to crunch time to go out and no one was up for setting the Guinness World Record.
The whole thing was a flop — I think we were all in bed by 8pm!
It's something the guys and me still talk about and laugh about now — one of our many stupid ideas.
Thank you for reading 20 articles this month* Join now for unlimited access
Enjoy your first month for just £1 / $1 / €1
*Read 5 free articles per month without a subscription
Join now for unlimited access
Try first month for just £1 / $1 / €1