Luke Rowe column: why do so many pro cyclists live on the Côte d'Azur?
Find out what our weekly columnist and Team Sky professional rider gets up to when he's home and away.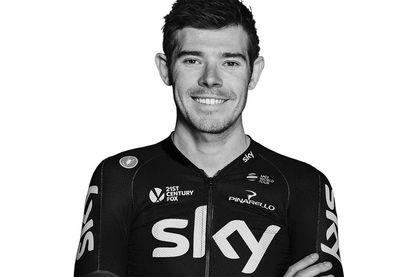 During the year, I split my time between the South of France and home in Cardiff.
When it's game time and time to train, I'm based in the South of France, and when I take my foot off the gas and rest I tend to be in Cardiff.
Team Sky has got around 12 or 13 of us based on the Côte d'Azur in France — we've got a team house here. It's a perfect climate — not only in the summer in the winter as well.
>>> Luke Rowe column: A crazy bet over not wearing winter gloves
Then there's the terrain: it's virtually impossible to do a ride with less than 2,000 metres climbing. Mix all those factors together and it's a great place to train.
We use the Col de la Madone a lot. During the summer you'll do a time trial effort up there and know what you've done in the past and what you can aim for.
It's a beautiful climb too — all the way up you can see over the sea, though it's not so beautiful when you're doing your test efforts!
It's like one big playground here, even after living here for a few years there's always a new road to be explored. Last weekend we went on Google Maps and found a gravel road up a mountain and took that. It's so quiet and there are so few cars you can roam around.
In 2014 I went on a ride with Mat Hayman and planned on doing about three or four hours, but we got really into it and ended up doing about seven! It was one of those character-building rides, we got a bit lost, got back and it was almost dark.
Watch now: Which is faster - climbing in or out of the saddle?
You do the majority of your training with team-mates but there are so many riders based around here it can be a breath of fresh air going for a ride with people on other teams too.
This week I was out with Calvin Watson from Aqua Blue and Caleb Ewan from Orica-Scott.
When I'm home I do quite a bit of riding with my dad — he probably trains more hours than I do, he's a beast!
My favourite ride from Cardiff is when you head out towards the Vale on the country lanes in between Cardiff and Cowbridge, get a coffee and ride back.
It's only about two hours but it used to be a massive adventure when I was a kid!
Thank you for reading 10 articles this month* Join now for unlimited access
Enjoy your first month for just £1 / $1 / €1
*Read 5 free articles per month without a subscription
Join now for unlimited access
Try first month for just £1 / $1 / €1