Make cycling a central issue in the next general election, say pro-bike MPs
Lobby your local candidates to nurture pro-cycling councillors to ensure needs of cyclists are catered for in Britain's future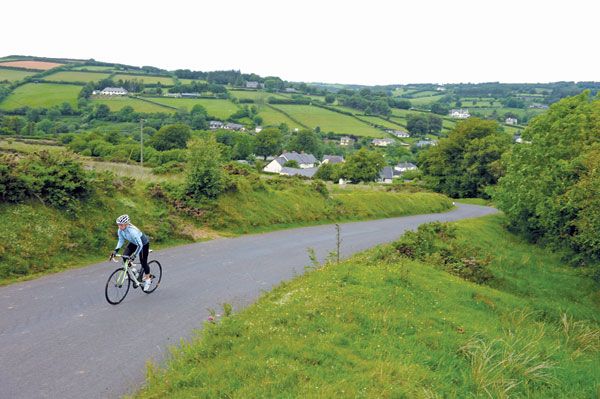 Pro-cycling MPs have issued a call to arms today to make cycling a central issue in next year's general elections.
At the launch of bike week, members of the All Party Parliamentary Cycling Group (APPCG), said people need to lobby their local candidates ahead of elections to 'evolve' pro-cycling councillors.
They cited London and Cambridge as places where this tactic has helped encourage political support for cycling.
APPCG co-chair and Labour MP, Ian Austin, said: "Let's make cycling a really central issue at the next election, let's not miss the opportunity to get all parties bringing forward proposals to change cycling in Britain for good."
Julian Huppert, Lib Dem MP for Cambridge, and APPCG co-chair, said his party will put the Get Britain Cycling recommendations in its manifesto.
He added: "One reason why Cambridge has been able to do so well at cycling is that Cambridge Cycling Campaign every year runs to every single candidate in the council with a series of detailed questions [about cycling]. A lot of candidates respond in detail being very supportive because they're right in front of the elections. Then you get a pool of councillors who have already committed to some of the schemes, They also highlight people like the UKIP candidate, the only one we had in Cambridge, whose response to everything was no, no and under no circumstances. It does sway votes."
He added: "Challenge your local candidates and make it clear that there are lots of people who will adjust their votes based on what they say about cycling. If you have an evolutionary pressure for people to say sensible things about cycling then you will evolve MPs who say sensible things about cycling. If you don't then the lobby going the other way, the Daily Mail attack pieces that I've had for supporting cycling, will evolve MPs who simply don't care enough.
"You can do all your bit, I hope you can hold every single candidate's nose and feet to the fire," he added.
Chris Boardman said: "I've noticed over the last few years that conversations are becoming a lot more tangible, people talking about things like £10 per head and if that appears in the manifesto that's an enormous step."
"Speaking to prime ministers all the way down to cycling officers and all the way back you have some great logical reasons from every individual as to why nothing can change," he said.
He used the term 'logic circle' to describe the political reluctance to act, adding we need leadership to break that circle.
Labour and Conservative representatives also voiced support for cycling. Dr Sarah Wollaston MP, Conservative MP for Totnes, and APPCG treasurer, said she is a passionate cyclist, and that stable long term funding was needed. She said: "I would love to see cycling on the main stage this year and I would love to see our party embracing the recommendations from the all party cycling group on Get Britain Cycling.
Mary Creagh, Labour MP for Wakefield and Shadow Secretary of State for Transport, said we need to cycle proof all new road schemes, but stopped short of committing to ongoing funding.
The London Cycling Campaign's Space for Cycling campaign, ahead of this year's local elections, saw half of London's council election candidates commit to measures to encourage cycling in their neighbourhoods.
Thank you for reading 5 articles this month* Join now for unlimited access
Enjoy your first month for just £1 / $1 / €1
*Read 5 free articles per month without a subscription
Join now for unlimited access
Try first month for just £1 / $1 / €1