MANX JURY CLEARS TWO MECHANICS IN JAMES BERRY MANSLAUGHTER TRIAL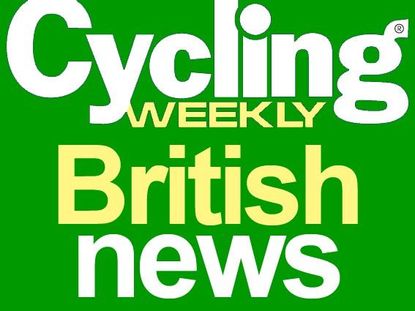 After a 10-day trial, the jury last week cleared two mechanics of the manslaughter of Manx schoolboy cycling star James Berry, who was killed two years ago, after being struck by a loose wheel which came off a lorry.
Philip Alexander Firth, 46, of Laxey, and David Martin Jones, 51, of Ramsay, had been charged on the basis of gross negligence when carrying out repairs to a 1992 Leyland Daf Constructor tipper truck two days before the wheel came off the vehicle on the Douglas to Peel Road on the Isle of Man.
Berry, who was in a group of six riders, was struck by the wheel and died the following day in hospital. In their defence, the two accused, working at Island Drainage and Groundworks, said they carried out the work to a good standard. They were sure the vehicle was safe when it went out on the road.
David Hornby, a senior vehicle examiner from the Vehicle and Operator Services Agency, appeared as the prosecution?s main witness.
He told the jury that in his view the wear and tear to the hub spigots should have been clear to the mechanics. He said he was no doubt that the defects on the hub were the major cause of the wheel coming loose.
But when cross-examined, he accepted that at least one of his calculations was incorrect, although this did not alter his conclusion as to the cause of the accident.
Chris Sawyer, a motor mechanics expect speaking for the defence said that his analysis showed that the damage to the wheel hub was caused by the accident, and was not the cause of the accident.
The parents of the dead cyclist, Ken and Sarah Berry, of Douglas, told Isle of Man Today they will be calling for new HGV laws concerning the operation of heavy lorries. They said issues raised in the trial about laws relating to companies that operated HGVs need to be addressed.
Mr Berry told Cycling Weekly: ?The Inquest into James? death was opened and adjourned. At some point it will have to be reopened and the coroner will have to come up with a result.
?There should be no excuse for it. It?s not an accident. It?s an incident. And James doesn?t have to be where he is now.
?It?s difficult every day. It?s not just the outcome of this. It?s something Sarah and Matt (brother of James) and myself have to live with every day.
?The outcome of any trial wouldn?t change that. You?ve just to be try and be as strong as you can. Matt and I still go out on our bikes. They won?t frighten us off the roads.?
Thank you for reading 10 articles this month* Join now for unlimited access
Enjoy your first month for just £1 / $1 / €1
*Read 5 free articles per month without a subscription
Join now for unlimited access
Try first month for just £1 / $1 / €1
Keith Bingham joined the Cycling Weekly team in the summer of 1971, and retired in 2011. During his time, he covered numerous Tours de France, Milk Races and everything in-between. He was well known for his long-running 'Bikewatch' column, and played a pivotal role in fighting for the future of once at-threat cycling venues such as Hog Hill and Herne Hill Velodrome.