Marco Pantani's death: video of 'careless' police at scene emerges
Video allegedly shows police going through the hotel room where Marco Pantani died in 2004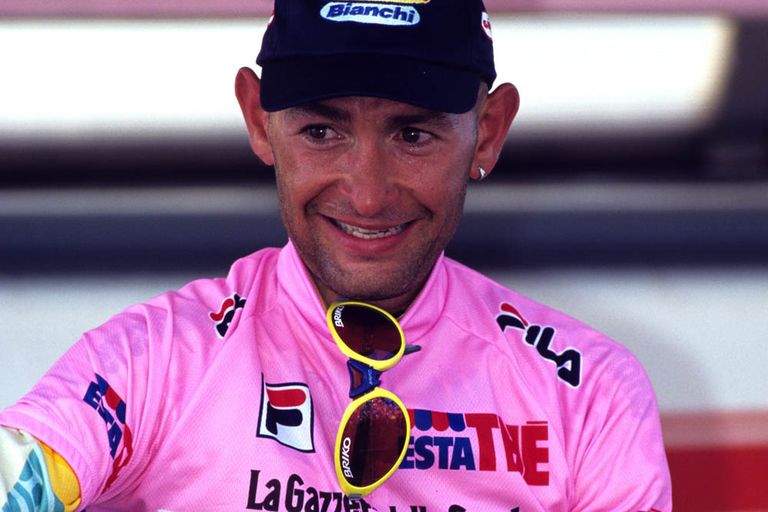 (Image credit: Graham Watson)
Marco Pantani's place of death at the Le Rose hotel in Rimini, Italy, was investigated poorly according to his family's lawyer. A newly-released video taken on the day of his death, February 14 2004, shows police fumbling though the room and appears to support the case.
Rimini's head prosecutor, Paolo Giovagnoli could use the video as evidence in a new investigation that he opened in August into the possible murder of the Italian 1998 Giro d'Italia and Tour de France winner.
Italy's Mediaset television channel presented the video today with journalist Davide Dezan and Luciano Garofano, the head of police scientific investigation unit until 2009 in nearby Parma.
"There are people walking in the room with no gloves, no protection and touch everything," Dezan said, explaining the video. "We enter the bedroom, there is a [water] bottle that has never been taken into consideration and that could have been used to force Marco to drink a lethal amount of cocaine as has been suggested."
"These images show, unfortunately, that there was little attention when entering the scene," added Garofano. "The doctor that wants to touch an object without gloves, that worries me. It shows little care about contaminating the scene."
Pantani had cocaine problems leading up to his death and in the initial case, was shown to have died of a cocaine overdose.
Family lawyer Antonio De Rensis pushed for Rimini's prosecutor to re-open the case after gathering new information. According to a report in Italy's La Gazzetta dello Sport newspaper in August, he said that Pantani let known men into his room early in the morning. The men hit the 34-year-old cyclist and forced him to drink cocaine diluted in water. They carried his body down the stairs of the bi-level room, left him for dead and purposely made the room to look disorganised.
In Italy, some view Pantani as a hero despite performance-enhanced doping and cocaine use. He nearly died twice from cocaine so police would have had reason to suspect that he died from an overdose 2004 and little use for fingerprints and rubber gloves.
Giovagnoli expects initial rulings on the new case by Christmas this year.
International cycling news round-up (Feb 13): Cancellara's hour record rescheduled; Cannondale bike theft; Degenkolb wins; and more
Former girlfriend cleared almost four years after tragic death