'What's the point in sending him to prison?': Motorist who admitted killing cyclist spared jail by judge
Motorist who admitted killing cyclist avoids jail after judge sees 'no point' in prison sentence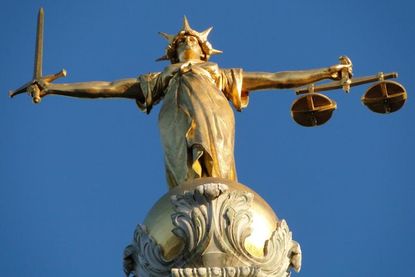 A motorist from Northern Ireland has avoided a possible custodial sentence for killing a cyclist after a judge decided that there was "no point" in sending him to prison.
William Lappin, from Newtownards, admitted causing the death by dangerous driving of cyclist Stephen Lynch, but was spared a possible prison sentence by Judge Mark Hamill.
"What's the point in sending a man like this to prison for three months," Judge Hamill said at Newtownards Magistrates' Court, as reported by the Belfast News Letter. "He will be out in six weeks - I'm just not going to do it."
"I may outrage the family, I don't know but I'm just not going to do it. These cases are desperately, desperately sad but the courts cannot turn the clock back to make things right."
>>> Hit-and-run drug-driver who severely injured cyclist wants jail time reduced
Stephen Lynch died after being struck from behind by a car driven by Lappin at around 5.50am on October 6, 2016, with the court hearing how Lappin would have been able to see Mr Lynch for 2.8 seconds, but had made no attempt to brake before driving into him at around 50mph.
A prosecution lawyer also said that the street was lit at the time of the incident, although Mr Lynch did not have a rear light on his bike.
Witnesses recalled hearing Lappin saying that he "would never be alright" after crashing into Mr Lynch, with the driver having told police that he was blowing his nose at the time of the crash and had not seen the cyclist.
>>> Drivers who kill will face life prison sentence under new law change
Instead of the possible prison sentence, Judge Hamill handed William Lappin a community service order and a 12-month driving ban.
"Anybody in this court room who is a driver can be guilty of inattention, a moment of carelessness, anyone could end up in the same position of Mr Lappin following a few seconds inattention," said the judge.
Thank you for reading 20 articles this month* Join now for unlimited access
Enjoy your first month for just £1 / $1 / €1
*Read 5 free articles per month without a subscription
Join now for unlimited access
Try first month for just £1 / $1 / €1