Hit-and-run drug-driver who severely injured cyclist wants jail term reduced
Australian cyclist Christian Ashby was left with life-changing injuries after being hit by Rebekah Stewart, who was driving on the wrong side of the road and under the influence of drugs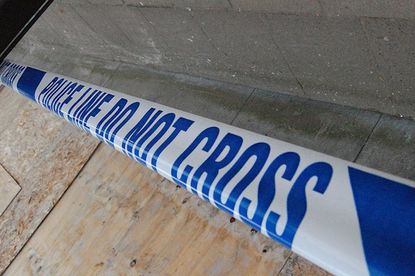 An Australian driver who admitted to having taken drugs before hitting a cyclist, leaving the scene and then trying to conceal the incident is attempting to have her sentence reduced.
Lawyer Richard Edney representing Rebekah Stewart of Victoria wants to see her jail term reduced, saying that her six-year sentence is 'manifestly excessive' and is 'more a sentence where someone has died'.
Stewart – who already had a suspended prison sentence and was disqualified from driving – hit cyclist Christian Ashby after she drove onto the wrong side of the road in Ballarat, Victoria, in March 2016.
Ashby suffered a range of injuries and was left lying on the road by Stewart as she fled the scene, reports the Herald Sun. His Cervélo P2 bike was snapped in two by the force of the collision.
>>> Six years in prison for uninsured, speeding driver who killed cyclist in head-on hit-and-run crash
Stewart then returned to a friend's house, removed the damaged bonnet of her car and covered the vehicle.
She later admitted that she had used methamphetamine drug 'ice' the night before the incident occurred.
Stewart was handed the six-year jail sentence in April 2017 after she pleaded guilty to dangerous driving, failing to stop at the scene of an accident and driving an unregistered car while disqualified.
Justice Mark Weinberg said at hearing at the Victorian Court of Appeal that Stewart's case "doesn't get much worse in terms of dangerous driving". The court's decision will be delivered at a later date.
Ashby was in a coma for several weeks and spent an extended time in hospital as a result of the incident. He has undergone 10 operations and is left with constant pain.
Thank you for reading 5 articles this month* Join now for unlimited access
Enjoy your first month for just £1 / $1 / €1
*Read 5 free articles per month without a subscription
Join now for unlimited access
Try first month for just £1 / $1 / €1