Vuelta a España king of the mountains winner to tackle epic Taiwan challenge (video)
Omar Fraille and Lasse Norman Hansen will compete in the Taiwan KOM, climbing for 87km from sea level to 3,275m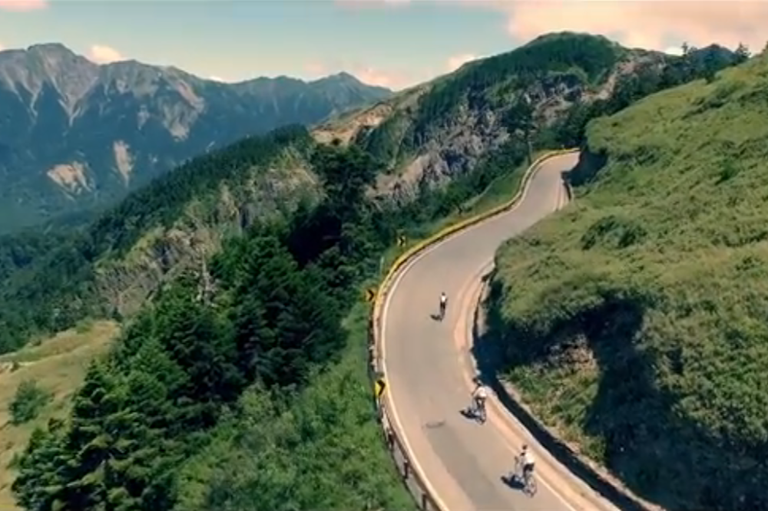 Vuelta a España king of the mountains winner Omar Fraille (Caja Rural-Seguros RGA) is among a host of professional riders to be taking part in the epic Taiwan KOM challenge, which takes place on Friday, October 30.
While the race is only 87km in length, it is 87km of of continuous climbing, with the final eight kilometres averaging 17% and a maximum incline of 27%.
Reigning and two-time champion John Ebsen, who has just signed with One Pro Cycling, returns for another crack at the title, while Olympic gold medallist Lasse Norman Hansen (Cannondale-Garmin) transitions effortlessly from Six Day London to a massive hill climb.
The riders will compete for around US$80,000 in total prize money, with over US$6,500 on offer for the first woman across the line - last year Brits Emma Pooley and Nicole Cooke took part.
And the winning rider will have to do it clean, with drugs tests mandatory for the top six riders.
In 2012 the French duo of Jeremy Roy and Anthony Charteau took part, with Roy still holding fourth place on the Strava segment for the ride, while Charteau admitted that he had to get off for a rest halfway up.
The duo's fellow Frenchman Peter Pouly holds the Strava KOM for the route – set during the 2012 race – with a time of just under three and a half hours.