North Norfolk 100mi TT cancelled due to temporary traffic lights
Roadworks with four-way temporary traffic lights have forced the cancellation of the annual 100-mile time trial in North Norfolk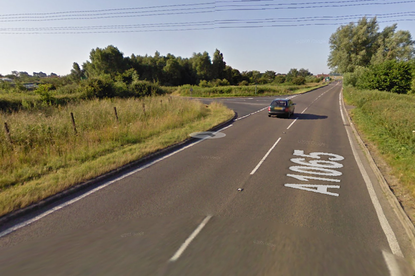 Organisers of the annual North Norfolk 100-mile time trial have decided to cancel the May 16 event because of roadworks on the route.
According to the Eastern Daily Press, four-way temporary traffic lights have been installed on the A1065 Raynham Road, near the Fakenham Garden Centre, to replace a gas main.
The roadworks forced organisers into action to explore different routes, even considering reducing the event by 30 miles. Eventually they decided it would be best to cancel the event.
>>> Torrential rain affects North Norfolk Wheelers 100-mile time trial
In a statement on the club's website, a Tri-Anglia spokesman says: "Following the close of entries on Tuesday, May 5, some roadworks were placed on Sunday, May 10 onto the course.
"Even though we would only ride through these lights twice in the duration of the race, it would not be safe or fair to do so. Nor would it do anything to win favour with the general public for our sport.
"Since becoming aware of the roadworks we have tried to get the works removed, investigated a detour to avoid the road works, investigated the availability of an alternative HQ on an alternative 100M TT course within Norfolk, tried to shorten the course to 30 miles or 50km or postpone the event
"Having considered these options we think it wisest to regretfully cancel the 2015 edition of the North Norfolk 100M TT."
The event had attracted 100 riders and was set to be a who's who of anyone who's anyone in the Norfolk area, as well as riders from up and down the country.
Thank you for reading 20 articles this month* Join now for unlimited access
Enjoy your first month for just £1 / $1 / €1
*Read 5 free articles per month without a subscription
Join now for unlimited access
Try first month for just £1 / $1 / €1