Northern Ireland cycling plan welcomed by campaigners - though it will need money
Strategy for cycling in Northern Ireland seeks to build, support and promote cycling, but funding and targets must be laid out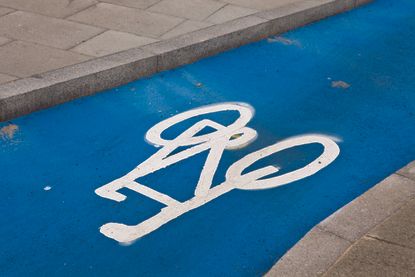 (Image credit: chris catchpole)
Northern Ireland's new Bicycle Strategy has been welcomed by campaigners, who say it will need some "very ambitious targets" and funding to get people on their bikes.
Cycle commuting in Northern Ireland is currently 0.8%, low even by UK standards, but the Strategy, with aims to "build, support and promote" cycling, shows good intentions, according to CTC's Roger Geffen.
The Strategy, which is now open for public consultation, was launched by NI Transport Minister, Danny Kennedy, who has committed to delivering a cycling revolution.
Roger Geffen, CTC's policy director, says: "[The Strategy] has clearly been written by people whose heart is in the right place. It lacks things like funding and targets but once they have adopted the Strategy they are going to follow it up with a Delivery Plan."
He added: "One disappointment is that they are rejecting the idea of a national target, rather focusing on local targets."
"If they are going to grow cycling they are going to have to start with some very ambitious targets, first in Belfast and then spreading. They have got to start aiming high and for rapid growth even if they start in some local areas and then spread," he said.
Danny Kennedy, NI Transport Minister, said: "Over recent months I have committed to delivering a cycling revolution in Northern Ireland.
"Part of that goal is to establish a cycling culture in Northern Ireland that gives everyone the freedom and confidence to travel by bicycle on roads that, with mutual respect, are shared by all road users."
He added he will publish the finalised Bicycle Strategy for Northern Ireland early in the next year.
The Strategy has three pillars, "build" referring to infrastructure and cycle parking, "support" to cycle and driver training, and "promote" to marketing campaigns. Spanning 25 years, it envisions a comprehensive network of arterial routes, quiet routes and greenways. The Strategy recognises the health and economic benefits of utility and leisure cycling and notes NI has a long way to go as spending on cycling has been thinly spread to date.
The NI master plan will be developed in Belfast, which currently sees 2.1% of commutes by bike, and then rolled out across other urban areas. The Strategy recognises rural places pose their own challenges and will need specific interventions.
In November 2013 Kennedy announced the establishment of a Cycling Unit in the Department of Regional Development, with aspirations to become "more like our European neighbours" in choosing to cycle.
Thank you for reading 5 articles this month* Join now for unlimited access
Enjoy your first month for just £1 / $1 / €1
*Read 5 free articles per month without a subscription
Join now for unlimited access
Try first month for just £1 / $1 / €1