OLYMPIC ROWING HERO JAMES CRACKNELL ON BOATS AND CYCLING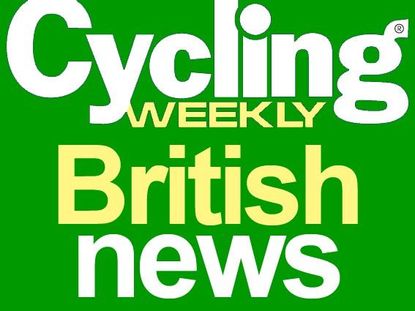 Olympic rowing champion James Cracknell keeps popping up everywhere. Recently he?s been publicising National Bike Week.
Cracknell is a double Olympic rowing gold champion in fours (Sydney 2000 and Athens 2004), and a double world champion and world record holder in coxless pairs.
He?s charismatic, relaxed, and a good dinner speaker and he?s become an excellent ambassador for cycling, which has always figured in his training.
So he?s a good draw, which is why he appeared alongside fellow Olympic gold medallist Chris Boardman in a press launch for the 2007 Tour de France Grand Depart in London.
Last year he also stepped into the charity boxing ring and got knocked out cold by New Zealand cricketer Kerry Walmsley. He?s rowed the Atlantic, and proved you can get from England to North Africa under your own steam. He did this by skulling the Channel, then cycling 1,400 miles across France and Spain, and finally, swimming eight miles across the Straits of Gibraltar! It was all in aid for Sport Relief.
When I met him recently, the six-footer had been bent double in a roller race, giving himself a good thrashing to publicise National Bike Week. Or, to be more precise, bike week sponsor Nokia?s mobile phone tracker system.
To his disappointment, he had to settle for sixth place in the roller race, behind Jason Humphries.
?Well?? he said, with a grin. ??I?m a little disappointed, but it was good fun.?
The Sydney Gold changed his life, he told me. He?s retired from rowing now and such his interest in cycling, we might yet see him taking part in a 25-mile trial!
He?s friendly with a couple of guys from the London Dynamo club.
In May he completed a 10-day marathon from England to North Africa in aid of Sport Relief. He started by sculling across the Channel, then he cycled 1,400 miles across France and Spain and into Gibraltar, before swimming eight miles across the Straits to Morocco, in the company of comedian David Walliams, who last year swam the Channel for charity.
I asked Cracknell, how would he compare cycling to rowing?
?That cycling marathon was the first thing I?ve done on my own,? he replied. ?That?s the first thing. Normally with team-mates (in a boat) you are doing it for them as much as for yourself.?
He said his schedule for cycling through France and Spain was to average between 15 and 17mph for 20 hours a day. He would stop for 45 minutes for lunch and 45 minutes for dinner, and have a five-minute halt every three hours.
How did he find the climbs? ?There weren?t too many. I took a winding route over a low pass. I?d much rather ride over hills and have something you can see and aim for rather than a long dead-straight road cycling into a headwind which is what I had. Straight roads ? horrible.
?That drained me. The first three days in France I had a head wind. And the three days in Spain where sunny, with a tail wind. I mean, it?s like two different sports.?
At any point did he think he might give up? He said he?d had his moments when he questioned his ability to keep going.
?I learned when I rowed across the Atlantic - I had an appreciative sportsman in Ben Fogle (TV presenter) with me ? is that if you just keep going you will get there.
?And that?s what I did during the cycle ride. Kept going.
?Try to keep your average speed. If it drops, don?t let it worry you. Just keep going, you?ll get there. When I didn?t feel like doing it that?s what I tried to tell myself.?
Someone compared his ride to that of the Tour de France, but he corrected them.
?Plodding your way is so different to racing. And I?ve been in awe of the Tour, of how easy they make it look.?
Cracknell said that cycling had been very much a part of the rowing team?s preparation.
?Every year we had about three weeks of cycle training camp and it was a great way to get back into shape. And you can be a bit competitive. You can get a bit bored training with each other in the same boat, whereas in cycling you can just have a go. So for us, cycling is just brilliant. I?ve enjoyed it.?
Has he thought of trying racing? ?I have. I think time trialling more than road racing. I?ve thought maybe I can get into that. I came off once in a group. I?m a bit nervous in groups. But I?m doing this London to Paris ride.?
RELATED LINKS
Olympic rowing champ Cracknell meets his match at roller race
Thank you for reading 10 articles this month* Join now for unlimited access
Enjoy your first month for just £1 / $1 / €1
*Read 5 free articles per month without a subscription
Join now for unlimited access
Try first month for just £1 / $1 / €1
Keith Bingham joined the Cycling Weekly team in the summer of 1971, and retired in 2011. During his time, he covered numerous Tours de France, Milk Races and everything in-between. He was well known for his long-running 'Bikewatch' column, and played a pivotal role in fighting for the future of once at-threat cycling venues such as Hog Hill and Herne Hill Velodrome.