Over 1,000 London cyclists hurt in hit-and-run incidents in 2014
Last year saw the tenth consecutive year-on-year increase in the number of cycling injuries on London's roads, with 1,014 hurt in hit and run accidents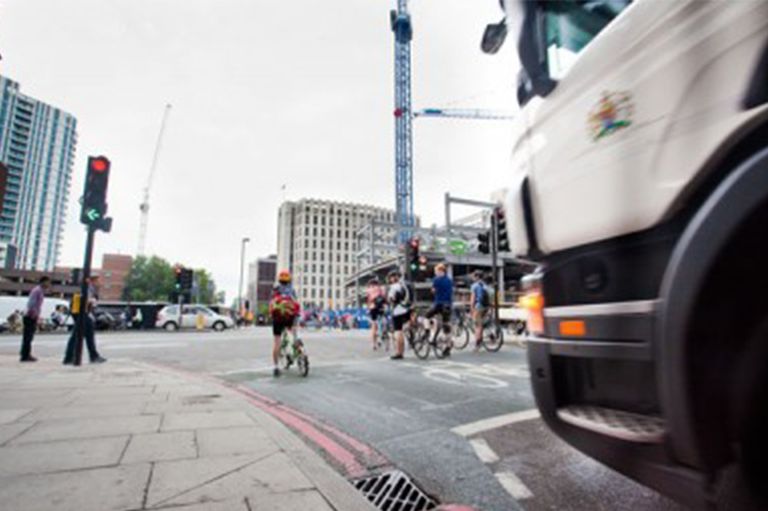 Almost a fifth of cyclists injured on London's roads last year were involved in hit-and-run incidents, with two riders dying of their injuries, according to figures released today.
The number hit-and-run incidents was up 13 per cent to 1,014 in 2014, with a 16 per cent increase of pedestrians injured in similar incidents.
The figures, released by mayor Boris Johnson and reported by the London Evening Standard, follow calls for heavy goods vehicles to be banned from the roads during rush hour.
>>> Protest held at Bank junction after London's eighth cycling death in 2015
Baroness Jenny Jones, the Green Party London Assembly member, said: "Something has gone very wrong when a fifth of the injuries to pedestrians and cyclists involve a failure to stop.
"There are far too many arrogant drivers who think they can get away with injuring someone, just as they think they can get away with breaking the rules on speeding, jumping red lights and using mobile phones."
While the number of cyclists killed or seriously injured in London dropped by 11 per cent, the total number of cycling injuries rose to 5,146.
Of course, cyclists have a role to play in making the capital's roads safer, but as the Standard reports, this is the tenth consecutive year-on-year increase and the highest injury toll since 1989.
>>> Labour's London mayoral candidate will 'increase cycle funding'
The London Cycling Campaign is backing proposals to ban lorries during rush hour, but the capital's cycling commissioner Andrew Gilligan doesn't believe it will be as easy as that.
"There are many difficulties and practicalities with imposing a rush hour ban in a major city like London," he told the Standard. "What we don't want to see is heavy goods vehicle activity simply dispersed to other times of the day - HGVs flooding into town once the rush hour is over won't deliver benefits for cyclists or pedestrians.