Labour's London mayoral candidate will 'increase cycle funding'
Christian Wolmar proposes to scrap the £1billion Silvertown Tunnel to raise funds for cycling infrastructure in the British capital city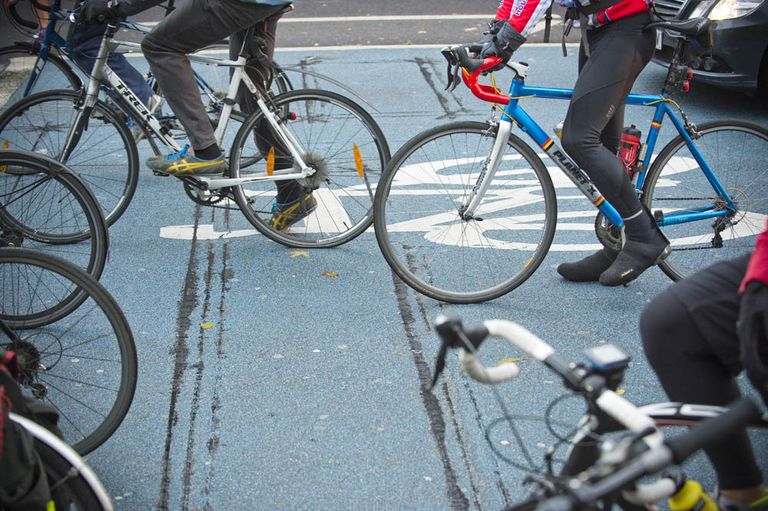 (Image credit: rupert fowler)
A Labour candidate for the 2016 London mayoral elections has promised that he would increase cycling funding by scrapping the £1billion Silvertown Tunnel.
Christian Wolmar, currently seeking nominations to oust the outgoing Conservative Boris Johnson, has stated that he if he is elected he would strive to meet the target of 10 per cent of all travel in the capital being made by bike.
To achieve this he would introduce a "Dutch style network of segregated lanes on main roads" because "cyclists on the whole want to go on the quickest route just like anyone else does" as opposed to quietways through residential street.
He noted that there is a "considerable budget earmarked for cycling, but if there is a need for more money, then there are funds currently earmarked for the £1bn Silvertown Tunnel which would become available since I would scrap that unsuitable project".
>>> Arnold Schwarzenegger takes a Boris Bike on a tour of London
The Tunnel, promoted by Transport for London, is a proposed twin bore tunnel under the River Thames that would connect Greenwich Peninsula and West Silvertown.
Although its intentions are to deal with a rise in traffic demand, there is a large section of opposition who claim that congestion would increase and air pollution would deteriorate.
Mr Wolmar would also seek to make the cycle hire schemes more available and cheaper, as well as discarding the "pathetic token gestures (of) cycle paths that last just a few feet… (and) paths with 'cyclists dismount' in the middle".
>>> Chris Boardman calls for UK to emulate Dutch 'cycling city' Groningen
He added: "I am the only candidate who can offer the real boost it (cycling) needs, unlike my rivals who are either too scared to cycle on London's roads or simply don't think it is a viable way of getting around.
"There is a long way to go before London can be considered as a genuine cycling city on a part with many of its counterparts on the Continent."