Police search for driver who punched cyclist into oncoming traffic
A cyclist in his 50s was allegedly punched off his bike by the driver of an Audi A6 into the path of an oncoming vehicle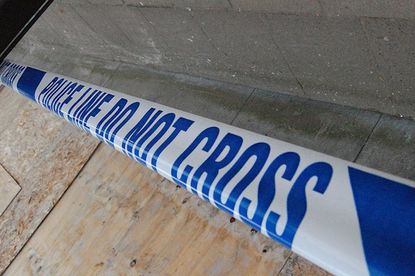 Cambridgeshire Police are appealing for witnesses to an incident of road rage which saw a cyclist punched and then crash into an oncoming vehicle.
The cyclist, reportedly in his 50s, was riding along the A1123 at Needingworth on Friday afternoon when he was involved in an altercation with the driver of a grey/beige Audi A6.
According to a police statement, the cyclist was signalling to move across lanes as he approached a roundabout when the car driver swerved in front of him at speed.
After a verbal altercation the driver pulled to the side of the road, got out of his vehicle and waited for the cyclist to pass. When he did so, the driver punched the victim, causing him to come off his bike and collide with an oncoming car.
The cyclist reportedly suffered minor injuries and was wearing a helmet.
>>> Essex Police seek cyclist attacked on camera (video)
Pc Adam Whelan said: "This was a nasty incident of road rage, thankfully no one was seriously injured although this could have been a different matter.
"I would appeal to anyone who saw this happen, or who saw either the Audi or cyclist in the moments leading up to the incident to contact police."
The offender is described as a white male in his 40s, around 6ft tall with short grey hair. He was wearing a maroon zip-up sweatshirt and blue jeans and drove away after the incident.
>>> Dundee man jailed for vicious assault on elderly cyclist
Anyone with information should call police on 101 or Crimestoppers, anonymously, on 0800 555 111.
Thank you for reading 20 articles this month* Join now for unlimited access
Enjoy your first month for just £1 / $1 / €1
*Read 5 free articles per month without a subscription
Join now for unlimited access
Try first month for just £1 / $1 / €1