Police seek 'road rage' cyclist who nicked driver's car keys
Dorset Police appeal for witnesses after a cyclist assaulted a driver and then rode off with his car keys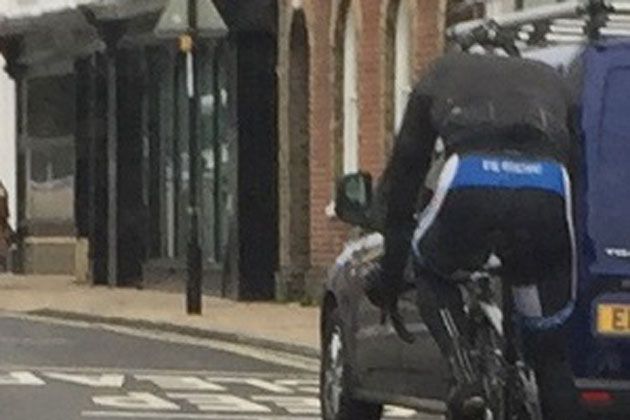 (Image credit: Dorset Police)
Dorset Police have issued an appeal for witnesses to an incident in Christchurch involving a cyclist who assaulted a driver before riding off with the ignition key.
The incident occurred on Sunday, December 13, at around midday on Bridge Street in Christchurch.
According to a police statement, the cyclist approached the driver of a green Fiat Punto, which was stationary in a queue of traffic. The cyclist apparently shouted at the driver before leaning into the car window.
The driver – a man in his 60s – reports that the driver struck him in the face and then removed the keys from his ignition, before riding off. The driver sustained a cut on his face during the incident.
Police have released a photograph of the cyclist, who they describe as being white, male, in his 30s. He was accompanied by a second cyclist who was not involved in the incident.
"I am able to release a photo of the suspect and ask anyone who recognises him from his clothing or bike to contact me," said Police Constable Peter Simpson, of East Dorset police.
"I am also keen to speak with the man cycling alongside him as his information may help us with our enquiries."
Anyone with information can contact the police by telephoning 101 and quoting incident number 13:179.