Pooley reflects on Trentino triumph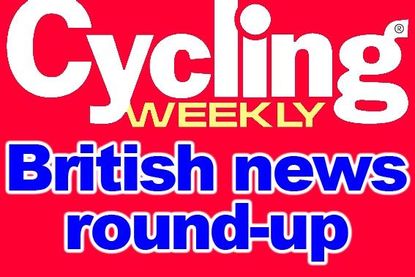 POOLEY REFLECTS ON TRENTINO TRIUMPH
Emma Pooley's fine season continued at the weekend, as she claimed the overall and a stage at the Giro del Trentino, her sixth and seventh wins of the year. respectively
However, yesterday's third and final stage, though just 72 kilometres long, was far from a cruise for Pooley. "It was tough because it had quite a few climbs and it was miserable - cold, raining and virtually snowing. We kept control of it and rode aggressively," she told Cycling Weekly.
It was Pooley's first race since becoming the first Briton to win the Tour de l'Aude four weeks ago. Thinking back to the win, Pooley revealed some of her motivation: "All the people that have criticized my riding style, it's two fingers up to them. I looked at some comments before the Tour de l'Aude saying 'Emma can never win it, with her descending etc,' and it was nice to prove people wrong."
The break between the two races proved eventful, as the 27-year-old had to have several wisdom teeth removed and moved house in Switzerland. "It was really stressful," Pooley said.
"It just took me a long time to get over all the unusual exercises and key exchanges, it wasn't until the last week before Trentino that I could ride hard again. I had to try and get my training in then, because there's not much time before the Giro Donne."
Win number eight of the season could well come at Saturday's national championships in Pendle, where Pooley is the favourite and will be supported by "super strong" Cervelo teammates Sharon Laws and Lizzie Armitstead.
After the national championships, her next target is the Giro Donne, which runs from July 2-11, where she plans to ride in support of teammate Claudia Hausler.


MEANWHILE, IN HOLLAND...
Emma Pooley wasn't the only British Cervelo rider who enjoyed a good weekend's racing.
Teammate Lizzie Armitstead claimed seventh overall and the young rider's competition at the three-day Raboster Zeeland race.
Cervelo dominated here as well, as Kirsten Wild took overall victory and the team placed five riders in the top nine overall.
Kate Cullen (Moving Ladies) finished 21st, with Pippa Handley (Team Tubanters) slightly further back in 29th.
JEREMY HUNT NAMED IN CERVELO TOUR TEAM

After fifteen years as a professional, Jeremy Hunt is set to make his Tour de France debut after being named in the Cervelo line-up.
Click here for more >>
Hunt rides with Carlos Sastre
ROWSELL WINS IN BELGIUM

Great Britain team pursuiter Joanna Rowsell took victory in Saturday's fourth round of the Wielertrofee Vlaanderen in Passendale, winning a ten-up breakaway sprint.
Moreover, round three winner Emma Silversides (Red Sun) finished fifth, moving up to third in the standings for the season-long competition.
MTB WORLD CUP RETURNS TO DALBY

On the back of April's successful debut round, the Yorkshire venue of Dalby Forest will again play host to a round of the MTB Cross Country World Cup in 2011.
It has been pencilled in for the slightly-later weekend slot of May 21-22.
British Cycling Cycle Sport & Membership Director Jonny Clay said: "The UCI's decision to award the event to us again is the ultimate endorsement of the great joint effort of British Cycling and its partners that went into staging the event, and also cements Dalby Forest's and Yorkshire's growing reputation as one of the best mountain biking destinations in the world."
"We are delighted that we have been given the opportunity to continue the long term legacy projects that this year's World Cup began and we look forward to seeing the world's best riders here in the UK once again."
The news was announced at the UCI Management Committee in Birmingham.


A BELLEVILLE RENDEZ-VOUS WITH A DIFFERENCE
Seminal cycling film Belleville Rendez-Vous will be projected onto the side of the famous Bovril building in Brixton on Wednesday evening - using a pedal-powered projection system.
For the special screening, making up part of Bike Week 2010, local people are invited to come to Windrush Square to watch the show or be involved in the screening. The system uses 10 bikes (therefore, 20 legs) to power the 600W worth of audio-visual equipment.
It starts at 9pm on Wednesday 23 June; warm clothing is advised.
Thank you for reading 20 articles this month* Join now for unlimited access
Enjoy your first month for just £1 / $1 / €1
*Read 5 free articles per month without a subscription
Join now for unlimited access
Try first month for just £1 / $1 / €1