POUND SAYS ONLY ONE CANDIDATE FOR NEXT WADA PRESIDENCY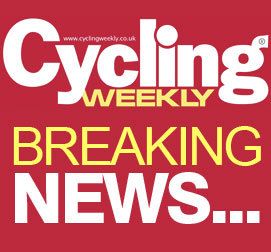 The second day of the World Congress on Doping in Sport was dominated by the question - or perhaps a better description would be 'complete confusion' - over who will succeed Dick Pound as head of the World Anti-Doping Agency [WADA] when he steps down at the end of 2007.
Initially, when the Congress started on Wednesday, there was one candidate standing for the post - former Australian Finance Minister John Fahey, who was nominated after Jean-Francois Lamour, the previous candidate, had pulled out earlier this autumn.
Then on Friday afternoon a former French sports minister Guy Drut was reported as saying that he too, would be a candidate for Pound's job in 2008.
So far, so good, except that in a late development on Friday evening, Drut's claim was dismissed by Pound himself as not being permitted by the rules.
"There is only one remaining candidate. There is no possibility of re-opening the case," Pound said categorically, before criticising un-named European nations who had backed Drut's last-minute appeal, for "behaving improperly."
The ensuing confusion will only be resolved on Saturday, when Pound predicted closed-door discussions over the issue "may be emotional." Secret ballot elections then follow. There is also no possibility of an interim president whilst all the fuss dies down.
In contrast, the other main business of the day - the discussion of amendments to the WADA Ethics Code - took place with no dramatic developments.
The vast majority of the amendments are expected to be approved on Saturday morning, although proposed changes to the whereabouts procedure - which Michael Rasmussen fell foul of this summer - are not now going to be given the green light until next May. Just who will be president of WADA then remains slightly less clear.
Thank you for reading 20 articles this month* Join now for unlimited access
Enjoy your first month for just £1 / $1 / €1
*Read 5 free articles per month without a subscription
Join now for unlimited access
Try first month for just £1 / $1 / €1