Proposed cycle hub at Dorking station branded 'a waste of money'
One critic claims it would take 50 years for the proposed extra 200 spaces at the Dorking cycle hub to reach capacity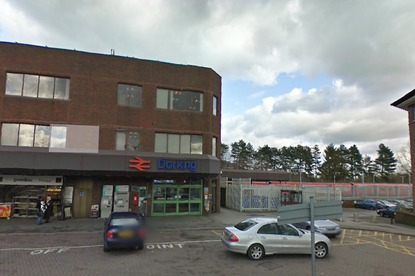 A proposed £300,000 cycle hub at Dorking Station has been branded a waste of money, with critics claiming extra bike-parking spaces are not needed and the costs of the work were over-estimated
John Meudell of the Mole Valley Cycle Forum told the Dorking and Leatherhead Advertiser that almost 40 per cent of the current spaces go unused, meaning 200 extra spaces would be superfluous.
>>> Sheffield railway station voted the best for cyclists
The upgrade is part of a £1.5m upgrade project across 15 stations on the Southern network with money coming from a government fund and £30,000 from Surrey County Council.
"We'll have 200 bike spaces on top of the 40 per cent [about 50 spaces] spare already," Mr Meudell said. "By my calculation it would take 50 years to fill it up and there's enough parking there for another five to eight years already.
"On the bike repair we've already got six bike shops within six kilometres and one in town within one kilometre."
Southern Rail says the new hub will provide secure key access to the parking facilities, a repair and maintenance centre and cycle hire.
>>> Transport minister calls for Oxford station 'cycle hub'
Spokesman Chris Hudson told the Advertiser: "Southern is committed to improving station facilities wherever possible for the benefit of our passengers.
"Improved cycle facilities are very much part of that commitment, and since 2009, we have introduced over 6,000 additional cycle parking spaces across our network, with plans for many more.
"Cycle hubs are not just about more spaces, but are also about encouraging more people to cycle to and from the station, being greener and leaving the car at home.
"Cycle hubs are a one-stop shop with great all-round facilities for those that use them."
Thank you for reading 20 articles this month* Join now for unlimited access
Enjoy your first month for just £1 / $1 / €1
*Read 5 free articles per month without a subscription
Join now for unlimited access
Try first month for just £1 / $1 / €1