Romero and Cracknell quit End to End record bid after 504 miles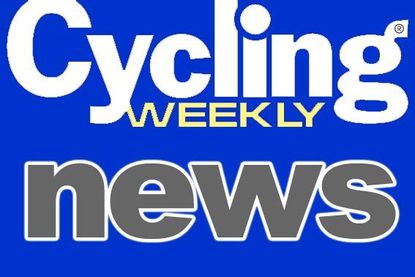 9.45am Tuesday. Olympic champions Rebecca Romero and James Cracknell have quit their attempt to break Andy Wilkinson and Lynne Taylor's Road Records Association mixed tandem End to End. The Olympic pair's brave attempt ended at Johnstone Bridge in Scotland after 504 miles, despite being 30 minutes up on their schedule.
According to the RRA control, Romero was advised to stop on medical grounds, thought to be extreme saddle soreness.
They were attempting to cut three hours off Wilko and Taylor's time of two days, three hours, 19 minutes and 23 seconds established in 2000.
Since the start from Land's End at 5am Monday morning, the longest stop the pair had was a 20 minute break last night.
"It was a valiant attempt," said Mike Johnson, chairman of the RRA. "But from Shap Summit to Johnson Bridge, they had lots of rain. But yesterday they had a perfect day, with a south westerley and southerly wind, they were bowling along."
He felt that the failed attempt by the two high profile Olympic gold medallists had raised the profile of record breaking.
"There's been more interest in this attempt by RRA members and outsiders than for a long time. I've taken over 400 calls on the phone these past 36 hours."
6.21am Tuesday. Olympic champions Rebecca Romero and James Cracknell
have passed the half-way point on their 843-mile End to End record attempt begun at first light yesterday morning.
They were riding strongly and closing on the Scottish border on the A66, just south of Penrith, having conceded a chunk of their advantage overnight.
But they were still 20 minutes ahead of their schedule, having earlier crossed the first major climb on the epic End to End, topping Shap Fell summit which lies just east of the Lake District at 5.50am, after 436 miles.
Andy Wilkinson, who with Lynne Taylor, holds the current mixed tandem record, followed them as far as Preston earlier last night.
"I saw both of them taking turns on the front. They seemed happy and relaxed," reported Wilkinson. But their riding style concerned him. "No big problems, but they were all over the tandem. Still, they've got dream conditions, a little wet, but warm with a good tail wind."
John Arnold, who with Arnold Crimes broke the tandem tricycle End to End in 1954 (two days, four hours, 26 minutes) was at the roadside to see them through just north of Warrington.
•At 5pm Monday they had covered 235 miles and were 60 minutes up on schedule north of Gloucester, with Romero on the front the past 45 minutes. Conditions are good, dry, and wind-assisted.
•BY 2pm Monday afternoon, Olympic champions Rebecca Romero and James Cracknell had covered approximately 180 miles in nine hours and were 55 minutes ahead of their End to End record schedule.
Romero was taking her turn on the front of the tandem on the approach to the southern outskirts of Bristol. Immediately ahead of them were the hills at Rington.
The pair are looking comfortable, according to their roadcrew in the following vehicle, monitoring progress of their attempt on the Road Records Association (RRA) End to End mixed tandem record.
Earlier this morning they passed through Launcestor, after 75 miles. They had a wet 5am start from Lands End, but the roads soon dried under a favourable south westerly wind.
Cracknell started as pilot, with Romero riding stoker, and the strategy is for them to swap places during the attempt.
To facilitate this, the road crew carry a second tandem set up to suit Romero's position.
Romero made history in Beijing last year, when she become the first athlete to win Olympic medals in two different sports (silver in rowing in 2004, and two golds in the cycling pursuit and team pursuit 2008).
This record attempt marks her first racing comeback since Beijing.
Cracknell, who has two Olympic golds in rowing, and six world titles, has since taken up triathlon, but is best known these days for extreme challenges such as rowing the Atlantic and racing across the South Pole.
The End to End record attempt is publicise the Deloitte Ride Across Britain in 2010, a nine-day challenge running the opposite course, from John O'Groats in Scotland to Land's End.
The ride is open to mixed abilities who can average 109 miles a day, and it can be ridden solo or in relay.
The event will raise funds for Paralympics GB.
Full information was published in Cycling Weekly, July 30.
For more information, visit: www.rideacrossbritain.com
Thank you for reading 10 articles this month* Join now for unlimited access
Enjoy your first month for just £1 / $1 / €1
*Read 5 free articles per month without a subscription
Join now for unlimited access
Try first month for just £1 / $1 / €1
Keith Bingham joined the Cycling Weekly team in the summer of 1971, and retired in 2011. During his time, he covered numerous Tours de France, Milk Races and everything in-between. He was well known for his long-running 'Bikewatch' column, and played a pivotal role in fighting for the future of once at-threat cycling venues such as Hog Hill and Herne Hill Velodrome.