Spanish judge tries to block Italian Valverde investigation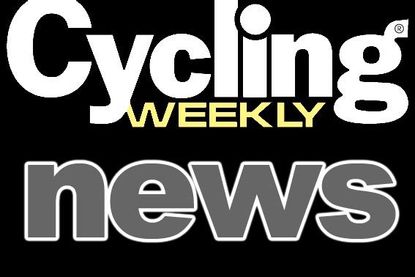 The legal battle over Alejandro Valverde?s blood DNA has began even before the Spanish rider decides whether or not he travels to Rome on Thursday for initial questioning.
Valverde will face accusations of doping from the Italian anti-doping investigators on Thursday afternoon but judge Antonio Serrano, who is in charge of the Operacion Puerto investigation in Madrid, has rejected the request by the Italian anti-doping investigators to allow them to use DNA tests of blood they believe belongs to Alejandro Valverde.
The Italians want to compare the DNA of a bag of blood found during the Operacion Puerto police raids to that of a blood sample taken from Valverde during last year?s Tour de France because they are convinced the Caisse d?Epargne rider was a client of Dr Fuentes. However judge Serrano has ruled that the Italian Olympic Committee (Coni) investigators do not have legal jurisdiction for the testing.
"Although the CONI says in its communications it is the office for the anti-doping authorities, it is not an organisation directly linked to the Italian Ministry of Culture and therefore not linked to the Italian justice system," the decree from Madrid's Supreme Court according to a Reuters news agency report.
"In the same decree the court banned the use of evidence obtained in the committing of one crime for the investigation of other crimes, as is the case referred to with Spanish cyclist Alejandro Valverde."
The decision of Serrano threatens to block the Italian investigation of riders involved in Operacion Puerto. More than 200 bags of blood and other incriminating evidence was found during police raids but only a handful of riders have been investigated and banned for doping because of the delays and appeals during the Spanish legal process.
Valverde was set to fly to Rome and has reportedly prepared a statement for the Italian investigators on Thursday afternoon. However Serrano?s ruling has tipped the legal battle in his favour and he will decide his next move on Wednesday afternoon after a conference call with his lawyers.
The Italians are convinced they have enough evidence to condemn Valverde and have taken all the correct legal measures to obtain Valverde?s DNA. The Italian anti-doping investigators are part of the Italian Olympic Committee but insist they have obtained evidence from police in Rome who have every right to request the evidence discovered during Operacion Puerto.
RELATED LINKS
Alejandro Valverde: Rider Profile
July 5, 2008: Is Valverde's win a good thing for the Tour de France?
January 11, 2008: Valverde back in anti-doping spotlight (again)
September 25, 2007: Valverde cleared by Puerto judge
September 18, 2007: UCI says it has new information on Valverde
August 30, 2007: Valverde expected to hand over DNA sample
August 30, 2007: Valverde banned from Worlds
Thank you for reading 20 articles this month* Join now for unlimited access
Enjoy your first month for just £1 / $1 / €1
*Read 5 free articles per month without a subscription
Join now for unlimited access
Try first month for just £1 / $1 / €1