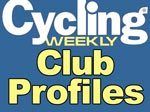 Swipe to scroll horizontally
www.tenby-aces.co.uk
No. of members 68
Catchment area West Wales
BC region Wales
Cost of annual membership £15 (£5 for juniors)
Contact details via the club website
Club founded 2007
What?s the story behind the club?s name
The club was named after George Ace, who was Welsh cycling champion from 1879 to 1889. Originally from Swansea but moved to Tenby. He formed the first cycling club in Tenby called Tenby Wheelers Cycling Club. George Aces became a very successful business man selling cars and was also one of the founders of Tenby Bowling Club.
How often does the club meet?
Four times a week during summer time. Tuesday and Thursday evenings, Saturday and Sunday mornings. During the winter we do a turbo training session on a Thursday evening and the Saturday and Sunday rides.
What events does the club take part in?
Time trials, sportives, mountain bike events and charity rides.
Describe a typical club run, and where and when does the club meet
We always meet at Tenby Leisure Centre. Tuesday evening, Thursday evening and Saturday morning rides are usually 20 to 30 miles. Sunday mornings can be anything from 40 to 80 miles depending on the time of year, whether building up for an event or recovering from an event. Leaving from Tenby we are able to include many miles around the beautiful Pembrokeshire coast.
What?s the story behind the club?s jersey design?
White and yellow were quickly agreed so that we would stand out on the road. The blue was added as contrast with the club badge. We have many sponsors who have been very kind and helped us provide great quality kid for very low prices. We have been able to provide juniors with bib shorts and jersey for only £20.
Famous riders who are in, or have been in, the club?
Pat Currie
Thank you for reading 20 articles this month* Join now for unlimited access
Enjoy your first month for just £1 / $1 / €1
*Read 5 free articles per month without a subscription
Join now for unlimited access
Try first month for just £1 / $1 / €1