THE BIG INTERVIEW: DON CATLIN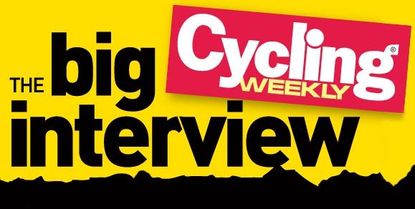 Get The Leadout Newsletter
The latest race content, interviews, features, reviews and expert buying guides, direct to your inbox!
Thank you for signing up to The Pick. You will receive a verification email shortly.
There was a problem. Please refresh the page and try again.
Behind Lance Armstrong and Bill Clinton on that stage in New York where the seven-time Tour winner announced his return to the sport sat an inconspicuous figure.
His name is Don Catlin, he is the leading name in anti-doping in the United States, and at Armstrong?s request he will be running a dope-testing regime like no other on the American icon.
Don?t for a minute think Catlin is a stooge drafted in to give Armstrong some credence. Catlin is a dope-cheat hunter by profession and instinct. He began his career by being asked to set up the testing laboratory at UCLA for the 1984 Los Angeles Olympics and since then his list of achievements is astounding. His UCLA lab has been, until recently, the only WADA-accredited lab in the US, and Catlin discovered and cracked ?designer? steroids.
Perhaps his finest moment came when he developed a test that was instrumental in the BALCO scandal ? an investigation which involved, among others, Marion Jones and Dwain Chambers. But, by his own admission, the Armstrong project could be his toughest assignment yet.
CW: How did you get asked to be involved in Lance Armstrong?s comeback?
DC: I really don?t know. I have been involved in doping control in the US ever since its start. I developed the first anti-doping laboratory which was at that time an IOC-accredited lab. I did that at UCLA, and I have just been going after dopers ever since. I thought at the beginning, back in 1982, that I would just do the 1984 Olympic Games in Los Angeles and then go back to being a physician, but I got caught up in the whole idea. I just couldn?t understand why athletes would take drugs.
How did it come about that you were approached by Armstrong?s people?
DC: I?ve known them for years but I?ve had very little converse with them, perhaps the occasional call over the years for the background on something, or a technical matter that I might know. Obviously, as the director of the only sports testing lab in America for many years, my lab did all the testing that Lance had while he was in the US. So he?s been through my lab in that sense many, many times. But since samples don?t come with labels you never know who you are working with. Otherwise I really haven?t had any real contact with him.
Do you have any idea what your testing programme for Armstrong is going to involve?
DC: I?m designing the test programme as we speak. All of this has come up rather quickly and there?s a lot of moving parts in this business. Fundamentally what I intend to do is follow his haemagoblin and haematocrit, and parts of the indices that the UCI and others use to tell what athletes are doing. But I also have planned other things that have not been done before.
I will obviously be testing him for EPO, and if things go well we will put his electropherograms out on the web. One of the real reasons I am involved is because of the enormous educational aspect of this programme. We are literally going to put this information out on the web and that?s going to bring in lots of questions. So it?s an opportunity to teach people about doping and what these ratios in people?s blood values mean. I?m expecting people to write in and say:
?Why don?t you test him for such-and-such?? and I?ll be able to answer that, and I?ll think about everything that people suggest.
Will Armstrong have any prior idea what you are looking for or do you have carte blanche with what you do with his samples?
DC: I have carte blanche. We have not signed any agreement. The lawyers haven?t even started to look at that sort of stuff, but we?ve spoken enough to know that he?s not going to put any limitations on this, there?s no reason to. In his current position, where he?s got so much going for him, and so much involvement with the cancer campaign, and appearances with Bill Clinton and so forth, he?d be stupid to walk in with a positive drug test. And I have an understanding that I will just put the information out there for the UCI and everybody to see and I hope to make it work.
What would happen if there were an anomaly in Armstrong?s tests?
DC: You might have to wait and see, at the moment I don?t have a clue. I haven?t seen any data from Lance Armstrong yet, I?m totally cold to it. I?m going to be busy getting the system in place. Right now we?re just going as fast as we can. We have some idea of when he is competing but we have a lot of infrastructure to build.
So how often will you be taking samples?
DC: I don?t know exactly the basis of how we?ll take the samples. Somebody asked me if it is going to be daily, I said no, he hasn?t got enough blood! It?s really not necessary to do it every day. There are lots of markers and ways to know what?s going on, but we will have a schedule that is more designed around the quality of the testing and being able to say that we have cut off any avenue for doping that I know of, and I know a lot of them.
Is it possible to train for years with doping products while away from the sport then reap the benefits when you start racing again?
DC: Yes it is theoretically possible, but as a practical matter it ain?t going to work. As soon as you do surface, even if you haven?t had a test before, you are going to come under WADA or national agency scrutiny, and you are going to have your samples taken.
But what if somebody was to come into the sport and say that their haematocrit was naturally at a level of 52?
DC: That just doesn?t happen, unless you?re from Quito, Ecuador. You?ve got to be a
real high-altitude resident for that to happen.
Is there any freakish way that that could happen?
DC: I don?t think so, but we?ll learn, that?s part of what we?ll look at. But I don?t think so, I really don?t, and I?ve thought a lot about this very issue. And I think the power of the long-term, longitudinal analysis stops that. People with a high testosterone/epitestosterone ratio have a potential advantage, but it?s almost impossible to do that artificially on your own, and sooner or later you make a mistake and your key ratio changes and you get caught out.
So we are concerned about things like that, and that?s one of the reasons why we have asked, and Lance has agreed for his samples to be set aside and frozen forever. That?s pretty powerful. So I?m trying to cover all the bases so that nobody can say that there?s so many loopholes that it?s worthless. But I am also aware after running a lab for 25 years that people get by me all the time and it doesn?t make me happy.
Do you have any concerns about taking on this job?
DC: Sure. I?ve worked with a lot of people, but Lance Armstrong is somebody that brings in all kinds of extra questions and issues. You have got to be prepared for that. I have thought this all through for quite a while and, for me, you have to turn a page, and whatever we?re doing today has nothing to do with the past, whatever that past may be.
Do you have any personal opinions about Armstrong?
DC: No, not really. I?ve only just met him for the first time. I feel a bit like I know him already because I used to get up in the morning every day at 4.30am so I could watch the Tour de France. I like cycling a lot.
RELATED LINKS
Armstrong still playing it cool over Tour
Armstrong says he could not have hoped for a different Tour
Contador to stay with Astana and Armstrong
Lance Armstrong's Tour de France comeback in doubt
Armstrong to ride the 2009 Giro d'Italia
Armstrong rejects offer to re-test 1999 samples
Armstrong knew about six month rule
French offer Armstrong re-test of his 1999 Tour samples
Amrstrong hopes UCI show 'common sense' for Aussie return
Armstrong comeback in Tour Down Under faces possible delays
Watch Armstrong in Vegas 'Cross race
Armstrong confirms Ventoux time trial for 2009?
Armstrong's comeback starts in Australia
Wednesday Comment (September 24)
Contador says riding with Lance could be difficult
UCI president rubbishes Armstrong Tour buyout claims
Bruyneel talks up Armstrong's chances
The Wednesday Comment, Armstrong Edition (September 10)
Tour de France: Lance can race in 2009
Contador: Lance could win eighth Tour
Lance confirms 2009 comeback
Armstrong: No smoke without fire?
Thank you for reading 20 articles this month* Join now for unlimited access
Enjoy your first month for just £1 / $1 / €1
*Read 5 free articles per month without a subscription
Join now for unlimited access
Try first month for just £1 / $1 / €1