THE BIG INTERVIEW: JONATHAN VAUGHTERS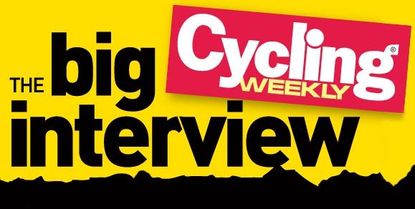 Get The Leadout Newsletter
The latest race content, interviews, features, reviews and expert buying guides, direct to your inbox!
Thank you for signing up to The Pick. You will receive a verification email shortly.
There was a problem. Please refresh the page and try again.
Two weeks ago Discovery Channel was America?s biggest team but even an eighth Tour de France victory in nine years failed to attract a new sponsor. The media company announced earlier this year that, after three seasons, it would be pulling out. Since then Johan Bruyneel and Lance Armstrong have scoured the world looking for a replacement, in vain.
Now, Slipstream Sports, a team that has been steadily growing over the past three years, is set to find itself as the number one American team. But Jonathan Vaughters, the former US Postal Service and Crédit Agricole rider who is the company?s chief executive officer as well as its directeur sportif, says it is unlikely Slipstream will apply for the vacant American ProTour licence.
Instead, he?s building a new-look team, and on August 31 will unveil the final line-up for 2008 that will be able to compete in the US and France. A wild card place in next year?s Tour, though not a certainty, looks likely.
CW: What did you make of the Tour de France?
Jonathan Vaughters: Well, it was pretty difficult towards the end. We?re fighting a tough battle right now and the clean-up ain?t pretty. There is a lot to be optimistic about but there?s a massive undertone of negativity. It?s like we?re surfing this big wave that is carrying us forward but the undercurrent is trying to suck us back down.
How are plans for your team coming along?
Well. We have signed some very good guys for next year but we don?t have a title sponsor. We are searching for one and we?ll leave the door open as long as we can. We can run the team on private capital but that?s not really the ideal scenario.
We are fighting the negatives that surround the sport. When you open a shop you know you are going to have to spend money setting it up, and in the short term you?ll lose money, but in the end you?ll build a customer base. Well, it?s like we [the Slipstream team] opened a new store and a tornado came through the middle of town. Our shop is still standing, and is nice and shiny, but we have to help rebuild the town before we get any customers.
What is the attitude of your main sponsor, Chipotle?
It is very supportive. Chipotle is a fast food chain but it is big on natural foods. It is fighting the poor image of fast foods and is trying to get the message across that it does not serve crappy food. It identifies with what we?re going through and is willing to face the headwind with us.
Not everyone in corporate America is going to take us on, although I think a lot of people in America have been shielded from what has been going on in cycling. It?s only now they are realising that there?s a lot of testing going on.
How did you go about signing riders for 2008?
Well, the ethos of the team is absolute. The first thing is that the riders are going to be tested, tested, tested. We will hold details of their blood profiles. The main question is, ?Do you have the motor to win totally clean?? and then, ?Are you going to be absolutely committed to racing clean?? I have made it very clear that if they want to come here and mess about then they are wasting their time and my time.
Are you convinced you have the ability to compete?
The chief goal is to gain positive publicity for the sponsor. Of course when we get to the start line we want to win. We will demand absolute perfection in training, nutrition, lifestyle habits and technology. We won?t miss details. We will do everything we can ? legally ? to give our guys the best chance to win, but if a guy comes eighth and says, ?Look, that was the best I could do today,? then that?s fine.
As soon as you start saying, ?We have to win this and that for our sponsor,? you?re in trouble. We are the underdog, which will make us attractive. Having guys who have personality and who can put two sentences together gains good media impact. Getting in breaks, trying every day; that gets good media impact.
You didn?t hesitate to sign David Millar. Why?
David Millar doped, sure. But he has a desire to race clean now, even if his pay cheque isn?t big, even if he?s not the big shot. I think it says a lot that he admitted it, even if it was after his arrest, and he gave up a world time trial title. He handed back the jersey and medal.
That takes a lot to do but I believe it was a weight off his shoulders. That shows character and now he has a small stake in the team and he?s a good ambassador. Everyone deserves a second chance.
How many of the riders on my team have doped? There are probably some. Does that mean they will do it now? I am betting my reputation that they won?t.
Would you end the team if someone tested positive?
I am not saying we won?t ever have problems because I don?t think you can make those sort of guarantees, but we are doing all we can to ensure we don?t have riders who want to dope.
Our young riders have not come into contact with that world and we will make every effort to educate them about it. We are signing riders who are going to race clean and we will test so often that there won?t be an opportunity. And if anything shows up that looks suspicious we will be on the case right away.
Pretty much every pro rider?s contract says that if they dope, they get sacked. But it?s when the explicit and implicit messages don?t match that you have problems. By that I mean if you say one minute, ?There?s no doping on this team,? and then when the door is closed you say, ?OK, now we must win X, Y and Z,? you open the door to doping. A team can?t just say it?s clean; it has to buy into the ethos from the very top to the bottom.
You have assembled a strong team, with David Zabriskie, Magnus Backstedt, Julian Dean, Christian Vandevelde and David Millar. Is it enough to get you into the Tour de France next year?
David Millar and I went to see [Tour boss] Christian Prudhomme in March to explain what we were doing. He was very supportive. He said that if we did what we said we?re going to do and we get some results, then we?ll have a good chance of a wild card.
I think if we can do well in some French races early in the season we?ll be in. That?s why the programme is largely French-based. Paris-Nice, Critérium International, we?ll try to get Magnus on the podium in Paris-Roubaix, maybe get into the Classics run by ASO. I mean, David Millar could have won Paris-Nice this year if it had been just a little flatter. He or Zabriskie could win the prologue there or in Critérium International and that?d probably be enough.
Would you go for the vacant ProTour licence left by the Discovery Channel team?
I don?t think so. I think it?s too soon. There?s going to be a lot of riders on the market this winter, a lot, but I doubt whether our budget enables us to strengthen further. We started this team with a bunch of young American guys, I?m not about to jettison them and sacrifice the ethos of the team by signing a bunch of ProTour riders who are going to be out of work. I don?t think we?re ready for that programme yet. We can?t do three Grand Tours in a year, that?s for sure.
Explain the Argyle jersey.
You either love it or you hate it. I love it. It was my idea. I wanted something traditional, something that reflects the fact the sport is more than a century old. It?s eye-catching. There are so many bland jerseys out there. No one will see ours and not have an opinion on it and that?s good PR.
How will you incorporate it into David Millar?s national champion?s jersey?
That?s going to be tough. We don?t want to ruin the British jersey but we will have to talk with the federation [British Cycling] about that. We have to get the Argyle on there somehow.
Thank you for reading 20 articles this month* Join now for unlimited access
Enjoy your first month for just £1 / $1 / €1
*Read 5 free articles per month without a subscription
Join now for unlimited access
Try first month for just £1 / $1 / €1
Get The Leadout Newsletter
The latest race content, interviews, features, reviews and expert buying guides, direct to your inbox!
Sports journalist Lionel Birnie has written professionally for Sunday Times, Procycling and of course Cycling Weekly. He is also an author, publisher, and co-founder of The Cycling Podcast. His first experience covering the Tour de France came in 1999, and he has presented The Cycling Podcast with Richard Moore and Daniel Friebe since 2013. He founded Peloton Publishing in 2010 and has ghostwritten and published the autobiography of Sean Kelly, as well as a number of other sports icons.