THE BIG INTERVIEW: MARTIN JOHNSON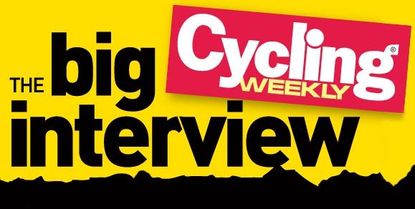 The evening of Saturday November 22, 2003, will never be forgotten by Martin Johnson, especially the moment when the England captain held the Rugby World Cup aloft in Sydney.
The giant second-row forward retired from rugby after achieving this pinnacle of sporting success, but has since worked hard in various off-field arenas, including a lot of charity work. He is a keen cyclist too, and rode around France for a week last year watching Le Tour.
But however much a World Cup final affects your nerves, being dressed in skin-tight green lycra, riding Bradley Wiggins?s treasured world champion?s bike and being on the same Manchester Velodrome as Chris Hoy and Arnaud Tournant is also not for the faint-hearted.
Johnson said he dreaded coming unstuck and falling off in front of a sell-out crowd at Revolution 20.
But he enjoyed his 25 seconds of cycling fame for the Geoff Thomas Foundation enough to suggest getting other sports stars to try their luck with him on the track. Anybody got Jonny Wilkinson?s telephone number?
Cycling Weekly: You were a big man on a bike at Revolution 20 when you did the Geoff Thomas Challenge Italian Pursuit, how did you find it?
Martin Johnson: It was the first time I?d ever done it so I was a bit wary of what was going to happen. I?m glad I was able to have a go before the main event. The lack of any brakes was my main concern, though, and I was just glad that I didn?t mess it up.
It was only one lap, though, and once you?ve done it you want to do it again right away. It was over too quickly. I?m used to playing rugby for 80 minutes rather than 25 seconds of all-out effort so it?s a totally different kind of activity. But it is great and I really enjoyed the challenge of doing it.
Martin Johnson (r) talks to Geoff Thomas (middle) and Chris Hoy (l)
Were you more nervous than in the World Cup final?
MJ: Well, yes and no because you are outside your comfort zone. You are only nervous because the last thing you want to do is fall off in front of so many people there.
You went to Newport to practice at their velodrome before the race. Has all this racing got you enthused about having another go?
MJ: It was good fun and it is the sort of thing where some of the lads will say let?s have an evening somewhere and do it. To see those guys ride at Revolution, was unbelievable. I?d like another go and I?m sure Geoff will try and do something again at one of these events ? I think it would be good to have two teams of sportsmen going around the track doing a four-man pursuit or something. That would be good fun.
It must have been easier, though, because you were on Bradley Wiggins? World Championship bike?
MJ: Geoff was in charge of getting the bikes and apparently it was Bradley Wiggins?s. I was probably one of the few people to ride it apart from Bradley but I?m not good enough to race it.
Geoff has ridden up the hills at the Tour de France previously, is that something you could be persuaded to try?
MJ: Oh now, come on! I?m 125 kilos, I think I would find that a struggle and would lose it in a way. Although I don?t know. I went over last year, watched a bit of the Tour and cycled over in France for a week but I don?t get out as often as I should, especially in the winter.
Do you do any other cycling?
MJ: Well, I only did one lap at Revolution but I ride socially on the road because I enjoy it. It is relaxing and is good for fitness and all those things.
Do you rate the guys that are Britain?s big hopes for gold medals at the Olympics?
MJ: Yes I do. We are a big track cycling nation, aren?t we. I follow the sport although it is more the road stuff rather than the track and when we are good at something, it sort of brings it all into the public?s awareness, which is great.
Have you any favourite cycling heroes?
MJ: I used to be into it when I was a kid and I had a friend who was really into it as well. You never got anywhere near the coverage you get now to watch it on TV but I remember watching Bernard Hinault as a kid in the very early Eighties. But, obviously, Lance Armstrong brought it back into the mainstream again. He was as famous outside as inside the sport,he was one of those special sportsmen.
I haven?t really got a favourite cyclist or team, I just enjoy watching it. I went to the Tour last year and some of the racing on the hills with Alberto Contador and Michael Rasmussen was just brilliant. It?s just brilliant sport.
Johnson in action in the Geoff Thomas team sprint - on Bradley Wiggins' bike. Photos by Andy Jones
A number of men and women from sports outside cycling say they won?t watch the Tour because of the drugs element. You don?t get turned off by that, do you?
MJ: Sport gets bigger and bigger all the time and there is always pressure on people to win. The question about the Tour is that the guy who was leading it last year, they took him out. They didn?t hide under the carpet, they just took people out and said ?no?. You have got to applaud that, in their biggest shop window, they say to someone ?you are positive? and they pull him out. Regardless of bad bad PR, they know they have to try and do something about it.
Revolution 20 was on at the same time as England played ? and won ? against France in rugby?s Six Nations Championships. What were your thoughts on that competition?
MJ: After the World Cup, all the pressure is off in the Six Nations, but I didn?t see the England game, I was there watching the cycling.
We see you a lot on the television at big rugby matches, but what else does a Rugby World Cup-winning captain do when he has retired from the sport?
MJ: I?ve got three or four business interests. I don?t know where I?m going to be most of the time, I could be here, there and everywhere. When I?m at home on the weekends, I get out on the bike but sometimes you are home during the weeks and away at weekends so you don?t get the chance. Cycling is something you can do which you never have to stop doing.
You love lots of other sports other than rugby, though. You are particularly well known for your interest in American Football.
MJ: Yes, but American Football is not like cycling. I like to participate in cycling, it?s something you can do. You can enjoy it and you are challenging yourself at the same time.
Since this interview was conducted, Martin Johnson has been appointed as coach of the England rugby squad
Thank you for reading 10 articles this month* Join now for unlimited access
Enjoy your first month for just £1 / $1 / €1
*Read 5 free articles per month without a subscription
Join now for unlimited access
Try first month for just £1 / $1 / €1
Founded in 1891, Cycling Weekly and its team of expert journalists brings cyclists in-depth reviews, extensive coverage of both professional and domestic racing, as well as fitness advice and 'brew a cuppa and put your feet up' features. Cycling Weekly serves its audience across a range of platforms, from good old-fashioned print to online journalism, and video.