The Deutschland Tour is set for a comeback after ASO signs up to organise it
ASO and the German Cycling Federation have reached an agreement to resurrect the Deutschland Tour, which has not been held since 2008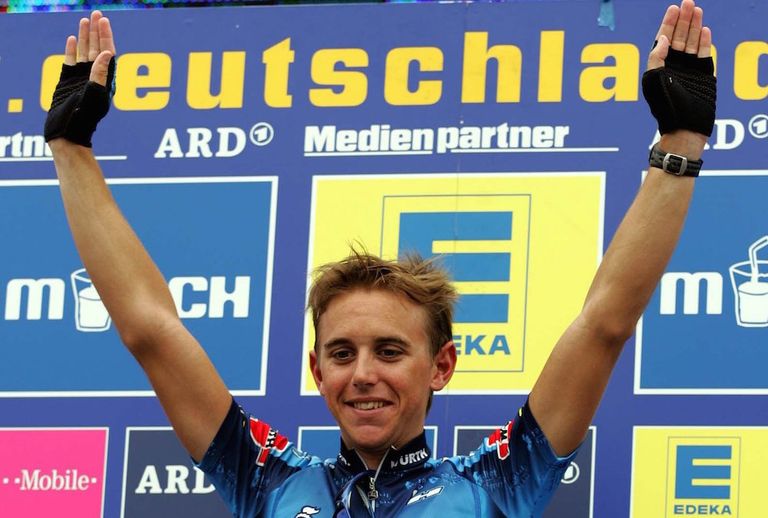 (Image credit: Watson)
Tour de France organisers ASO announced on Tuesday that it was working with the German Cycling Federation (BDR) to bring back the Deutschland Tour - a race that has been in the wilderness since 2008.
It seems silly that such a big country, which has produced some of the best talent in the current peloton, hasn't had its own tour since it was axed in 2008, but that's about to change in the next few years.
The race was put on ice partially down to the distrust in cycling in the country, following a spate of doping scandals that rocked the sport in the 2000s.
Without putting a date on its return, ASO announced that it was working to bring back the race in the next two years, perhaps capitalising on Dusseldorf's hosting of the Tour de France Grand Départ in 2017.
"This is a pivotal agreement for the BDR," said Rudolf Scharping, the President of the German Cycling Federation.
"The new Deutschland Tour will help spread the love of cycling in Germany and increase the popularity of all its facets. 27 million Germans already ride their bicycles regularly, and many German cities have recognised the importance of cycling in their mobility strategies. This is why the Deutschland Tour will not only be a pure sporting event, but a huge celebration of cycling."
With some pretty big names in the peloton, it's unsurprising that the German cyclists were particularly happy about the return of their national tour.
Tour de France stage winner Simon Geschke shared this picture of Germany's current crop of top talent.
Andre Greipel is old enough to have ridden in the last Deutschland Tour - winning a stage in the last edition in 2008.
Johannes Frohlinger also rode the last edition of the tour, finishing fourth in two stages while riding for Gerolsteiner.