Three British entries in Sustainable Cities Index top 20
London, Manchester and Birmingham are rated as three of the world's most sustainable cities, with cycling to thank, according to campaigners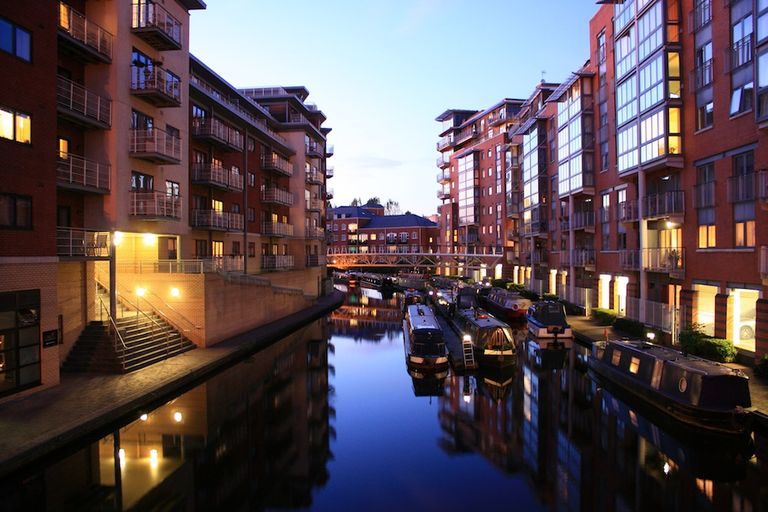 London, Manchester and Birmingham have been ranked in the top 20 of a Sustainable City Index, with environmental campaigners suggesting that cycling can help boost the figures further.
Coming in behind Frankfurt, London ranks second in the list of 50, with Manchester and Birmingham in 14th and 18th respectively, while fast-growing cities such as Delhi and Jakarta rank in the bottom five.
>>> Work starts on cycle-friendly Manchester canal path
Bob Walley, co-founder of Envirolution – an environmental cooperative based in Manchester, told Mancunian Matters that grassroots community groups are making a difference, especially ones encouraging people to cycle.
"We want to change the demand," he told the website. "Cycling around Manchester, you see people on their daily commute, one person to each car in the traffic jams and it is ridiculous. It doesn't make any sense at all.
"If everybody was to get on their bikes and get cycling, there wouldn't be as many cars in the city centre, which means that there would be pressure put on for better cycle ways and lanes.
"The tram system and its expansion is a good thing, but as far as cycling goes, there's some amazing community groups out there, like the cycling hub at Platt Field's Park, who are really spearheading the movement of getting people cycling."
Bike friendly cities Copenhagen and Amsterdam ranked third and fourth, while the USA's best city is Boston – one place behind Manchester in 15th.

Overall ARCADIS Sustainable Cities Index ranking
1. Frankfurt
2. London
3. Copenhagen
4. Amsterdam
5. Rotterdam
6. Berlin
7. Seoul
8. Hong Kong
9. Madrid
10. Singapore
11. Sydney
12. Toronto
13. Brussels
14. Manchester
15. Boston
16. Paris
17. Melbourne
18. Birmingham
19. Chicago
20. New York