Time Trialling hit by another fatality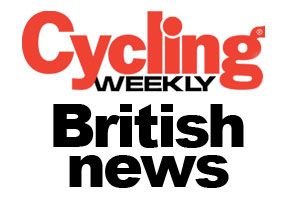 British time trialling has been hit by tragedy for the second time in four days after a female rider was killed whilst competing in an event in the Midlands yesterday evening.
The cyclist has been named as 52 year old Cath Ward of the Solihull CC. According to the Solihull News, Ward had been riding in the Beacon Road CC's 10 mile time trial and was first rider away from the starter.
Robin Fox, Vice-Chairman of Solihull Cycling Club said that Ward was one of the
most improved club members this year and was the reigning club time trial
champion.
"She will be sadly missed by everyone at the club and our deepest sympathy goes out to her family and closest friends," he added.
According to Warwickshire Police, the collision occurred as the cyclist and a black Audi where travelling southbound along the A46 between Oversley and Bidford on Avon at approximately 7:20pm.
Police said the cyclist was confirmed dead at the scene.
The 27 year old male driver of the vehicle was arrested on suspicion of causing death by careless driving. He has been released on police bail pending further enquiries.
The police are appealing for any witnesses to contact Acting Inspector Adrian Davis on 01926 415415.
This accident follows the death of Peter Tindley in the Bournemouth Jubilee Wheelers 50-mile time trial on Sunday Morning.
According to Dorset police, the 76 year old CC Weymouth rider crashed into the rear of a Renault Clio which had broken down on the A34 Upton bypass near Poole.
Thank you for reading 20 articles this month* Join now for unlimited access
Enjoy your first month for just £1 / $1 / €1
*Read 5 free articles per month without a subscription
Join now for unlimited access
Try first month for just £1 / $1 / €1