TOUR OF AMERICA ANNOUNCED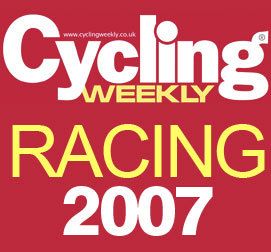 America has a reputation for doing things bigger than most, and true to form the Tour of America - officially launched at the Interbike show in Las Vegas on Thursday (September 27) - promises to be the biggest bike race on the planet.
Obviously encouraged by the number of fans lining the roads of the Tour de France and the country's Tour de Georgia, event organisers Aqu Incorporated have promised that it will be 'America's largest spectator event in the history of US sport'.
The route travels from the Atlantic Ocean to the Pacific Ocean, covering 4,000 miles (6,000 kilometres) over 30 days of racing comprising of 27 stages and crossing 22 states. Aqu will invite 25 'of the biggest teams in the world' to compete for a total prize pot worth $11 million. Dates are expected to be announced on Thursday.
"This event will be the greatest international cycling event in the world," said Aqu, Inc. President Frank Arokiasamy. "The Tour of America will provide the largest prize pool to international cyclists ever offered in history and will ensure quality competition from beginning to end. We are excited to finally bring one of the world's largest spectator sports to the United States through a major international competition."
The announcement is exciting news for the world of international cycling. With the traditional Grand Tours embroiled in a battle of wills with the UCI over the ProTour, and sponsors leaving both events and teams due to recent doping scandals, it is encouraging that a new and ambitious event can be launched, and particularly in the largely untapped market of America.
EXTERNAL LINKS
Tour of America site: www.aqusports.com (available after Thursday's launch).