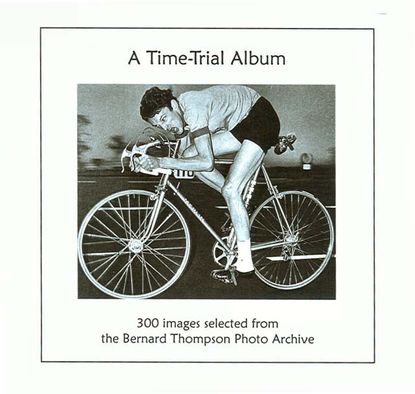 Bernard Thompson was one of the foremost cycling photographers from the 1950s up to the 1980s, and during that period he was a regular contributor to Cycling Weekly's forerunner, Cycling.
As you can imagine, Thompson amassed an enormous collection of photos during that period, and his time trial shots provide a vivid picture of arguably the sport's heyday.
You can re-live the era with a new picture CD featuring 300 of Thompson's photographs, including luminaries of the age such as Alf Engers, Beryl Burton, Ian Cammish and Phil Griffiths. The CD's publishers have also included many images of the non-stars and atmosphere of the era.
Thompson gives his personal introduction to the collection, which is billed as "one man's life's work, and for all devotees of the traditional Sunday-morning time trial, it will form a wonderful retrospective on their unique sport during some of its greatest days".
A selection of images are shown below to give you a taster.
'A Time Trial Album' CD costs just £10, and the images are provided copyright free. You will need Adobe Acrobat Reader to view the images on the CD. Orders and further information: Wychwood Productions, Tachbrook House, Charlbury, Oxon OX7 3PS, telephone: 01608 810837, email: peterwychwood@hotmail.co.uk.
Alf Engers
Beryl Burton
Ralph Wilson on a hillclimb
Thank you for reading 5 articles this month* Join now for unlimited access
Enjoy your first month for just £1 / $1 / €1
*Read 5 free articles per month without a subscription
Join now for unlimited access
Try first month for just £1 / $1 / €1