TWO MORE GOLDS FOR BRITISH TEAM AT EUROS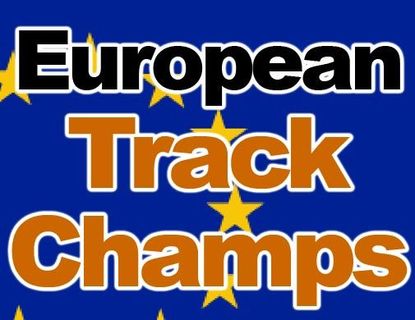 Euro track championships preview
Hannah Mayho added to her team pursuit gold from day one with another in the individual pursuit on the second day of competition at the European track championships yesterday.
The British junior rider qualified second fastest in the morning, but overturned the deficit in the final, beating Belgian rider Jolien D?Hoore in the two-kilometre event with a time of 2-28.175 minutes.
It was one of two golds won by the British team in Poland on Thursday as the under-23 women stormed to victory in the team pursuit, beating the French team by an amazing nine seconds in the final.
The team was lead by Jo Rowsell who has a world title in the same event, won in Manchester this year. She was joined by Lizzie Armitstead and Katie Colclough, and the trio were always well clear of their rivals. Their time of 3-26.836 is only four seconds off the world record set by Rowsell, Rebecca Romero and Wendy Houvenaghel in Manchester.
There was a silver medal for the male sprinters as Matt Crampton, David Daniell and Christian Lyte were just pipped by Russia in the team sprint. ?We're happy with that,? sprint coach Iain Dyer said. ?It?s the first time those boys have ridden together in competition, so every time they raced it was PB territory. Matt?s not normally a man-one rider but he?s put in a really good performance.?
Jess Varnish took bronze in the women?s sprint having bounced back from being relegated in her semi final ride. The sprint is the first of four events that Varnish is competing in over the five days.
Mark Christian also won bronze in the junior men's individual pursuit. Having won silver in the team pursuit on Wednesday, Christian got back on to the track to qualify in third fastest with a time of 3-20.472 minutes on Thursday. He raised his game again in the evening's final, posting a time of 3-19.683 to take bronze, three seconds faster than the silver medalist went in his final. Andrew Fenn was eighth.
Junior Luc Jones took one-and-a-half-seconds off of his personal best for the kilometre, finishing eighth in a time of 1-06.121 minutes. Gold went to Frenchman Quentin Lafargue in a world class time of 1-02.337. A French rider also took the silver, adding to their already impressive medal tally.
In this morning?s events, the British qualified fastest in the men?s under-23 team pursuit, stopping the clock at 4-08 minutes to beat the Russian team in cold conditions. ?We were on a 4-06 [schedule] so they did come off that, but it was alright, there?s more in there,? Olympic Academy coach Rod Elllingworth said.
Peter Kennaugh, Mark McNally and Andy Tennnant were purposely given very little track preparation for these championships, instead having to convert their racing fitness into track suplesse during road based sessions. ?It?s one of those things, when you?ve only got short preparation you?re constantly trying to find out where you?re at, which we knew was the issue.? Ellingworth added. ?It?s respectable, it?s just enough but it?s not amazing. If we?d have done two or three weeks track preparation I would have been pretty disappointed with that.?
?The Russians did a 4-09, but they looked really solid with. We looked a little ragged, so we?ll see what happens [in the final].?
Swipe to scroll horizontally
Women's junior individual pursuit results:
1. Hannah Mayho (GBR) 2:28.175
2. Jolien d'Hoore (BEL) 2:28.537
3. Lucie Zaleska (CZE) 2:28.874
4. Maria Mashina (RUS)
5. Amy Pieters (NED)
6. Rossella Callovi (ITA)
7. Katazyna Sosna (LTU)
8. Vaida Pikauskaite (LTU)
9. Jessica Booth (GBR)
10. Ana Usabiaga Balerdi (SPA)
Men?s U23 Individual Pursuit
1. Vitaliy Shchedov (UKR) 4:25.518
2. Jerome Cousin (FRA) 4:29.383
3. Marco Couledin (ITA)
4. Damien Gaudin (FRA)
5. Valeriy Kaykov (RUS)
6. Artur Ershov (RUS)
7. Davide Cimolai (ITA)
8. Pablo Aitor Bernal Rosique (SPA)
9. Fabian Schaar (GER)
10. Tim Mertens (BEL)
Men?s U23 Team Sprint
1. Russia 44.991
2. Great Britain 45.277
3. Poland 45.768
4. Spain
5. Greece
6. Germany
7. Ukraine
8. Italy
9. Bulgaria
10. Estonia
Men?s Junior 1KM Time Trial
1. Quentin Lefargue (FRA) 1:02.337 minutes
2. Thomas Bonafos (FRA) 1:03.478
3. Loris Paoli (ITA) 1:04.367
4. Daniele Neroni (ITA)
5. Genadiy Genus (UKR)
6. Karol Kasprzyk (POL)
7. Alaxander Reinelt (GER)
8. Luc Jones (GBR)
9. Pawel Lakowski (POL)
10. Juan Peralta Gascon (SPA)
Men?s Junior Individual Pursuit
1. Albert Torres Barcelo (SPA) 3:19.404
2. Artur Ershov (RUS) 3:22.034
3. Mark Christian (GBR) 3:19.683
4. Konstantin Kuperasov (RUS)
5. Julien Duval (FRA)
6. Michael Vingerling (NED)
7. Emmanuel Keo (FRA)
8. Andrew Fenn (GBR)
9. Claudio Imhof (SUI)
10. Ramon Domene Reyes (ESP)
Women?s U23 Team Pursuit
1. Great Britain 3:26.836
2. France 3:35.026
3. Russia 3:35.369
4. Poland
5. Germany
6. Italy
7. Switzerland
Women?s Junior Sprint
1.Victoria Baranova (RUS)
2. Barbora Drzkova (SVK)
3. Jessica Varnish (GBR)
4. Elena Melnichenko (RUS)
5. Julia Weiper (GER)
6. Olivia Montauban (FRA)
7. Laurie Berthon (FRA)
8. Alzbeta Pavlendova (SVK)
9. Aleksandra Drejgier (POL)
10. Komelia Maczka (POL)
RELATED LINKS
Gold and silver for GB at Euro champs
Pursuit women take fifth gold medal
Jo Rowsell's gold is the toast of Sutton cycling club
Burke blasts to new PB in individual pursuit
EXTERNAL LINK
European championships website
Thank you for reading 20 articles this month* Join now for unlimited access
Enjoy your first month for just £1 / $1 / €1
*Read 5 free articles per month without a subscription
Join now for unlimited access
Try first month for just £1 / $1 / €1