Two south west stages for 2009 Tour of Britain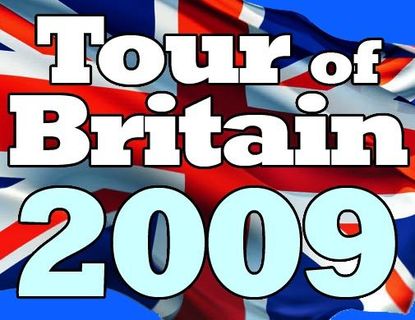 Devon and Somerset will host two consecutive stages of this year's Tour of Britain, on September 17 and 18.
Devon and Somerset County Councils both confirmed today that they will host the ToB stages - the first time the race has paid a visit for two days.
According to a statement issued by Devon CC, this year is the first of a four-year deal for the county to host a stage of the race.
Details of the exact race route have yet to be finalised, but Devon CC confirmed that it will pass through Axminster and Seaton on September 18.
An estimated 107,000 spectators turned out at the roadside to watch the single stage running through Devon and Somerset in 2008. This represented a 40 per cent increase compared to 2007.
"There is enormous prestige attached to the Tour, and it will help Devon further its ambitions to be a premier destination for cycling and cycle tourism as well as bolstering our efforts to be the greenest county," commented Margaret Rogers, Devon County Council executive member for the environment.
"Last year's Tour stage that passed through Devon attracted impressive crowds and I'm sure that can be built upon this year to promote tourism, greatly helping our local economy and local communities in these hard times."
This year's Tour of Britain takes place over eight stages from September 12-19. The race will be officially launched in the next two weeks.
RELATED LINKS
Tour of Britain comes to Norfolk in 2010
Tour of Britain and Tour Series on ITV
British Cycling announces measures to rescue road racing
British race calendar 2009
Follow Cycling Weekly on Twitter>>
EXTERNAL LINKS
Thank you for reading 20 articles this month* Join now for unlimited access
Enjoy your first month for just £1 / $1 / €1
*Read 5 free articles per month without a subscription
Join now for unlimited access
Try first month for just £1 / $1 / €1