UCI GIVES ARMSTRONG GO-AHEAD TO START TOUR DOWN UNDER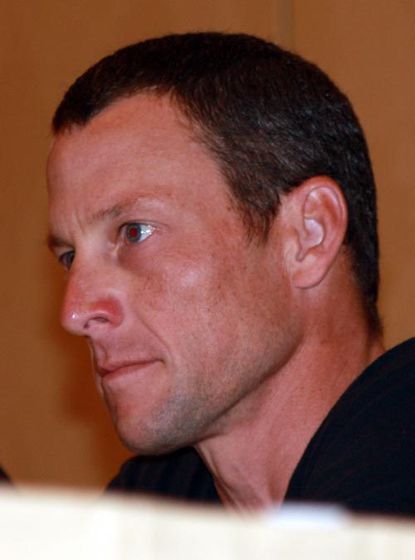 The UCI has waived article 77 of its anti-doping regulations to allow Lance Armstrong to start the Tour Down Under on January 20.
The American announced that he wanted to make the Australian race his comeback event. However, the UCI's regulations require a retired rider to give six months' notice before returning to the sport so that they can be available for out-of-competition dope testing.
Armstrong informed the UCI on August 1, 2008, that he intended to return, meaning he would only be eligible on February 1, 2009 ? 12 days too late for him to start the Tour Down Under.
Pressure from Armstrong's team and the Tour Down Under organisers was applied on the UCI to waive the rule and allow the rider's comeback to start when he wanted.
Armstrong had cited the case of Mario Cipollini, who came out of retirement to race at the Tour of California in February.
As Cycling Weekly revealed last week the UCI had informed him in two letters about the six-month rule but he still announced his intention to return in Australia anyway.
THE UCI STATEMENT IN FULL
The International Cycling Union (UCI) has decided to approve Lance Armstrong?s participation in the forthcoming Tour Down Under in Australia, to be held 20-25 January, the first event of the 2009 UCI ProTour.
This decision has been made after a careful assessment of the situation, taking into account both the applicable regulations and the imperatives of the fight against doping which is the UCI's number one priority.
According to Article 77 of the Anti-Doping Regulations introduced in 2004, a retired rider may only return to competition by informing the UCI six months in advance in order to allow him/her to be available for out-of-competition testing. Consequently, Lance Armstrong would only be able to return to the sport at international level from 1 February 2009, a week after the end of the Australian event.
In respect of this situation, the UCI has taken into account the progress made in its anti-doping programme since 2004. As a result of the improvements implemented (dramatic increase in the number of tests, particularly out-of-competition, and the introduction of the biological passport), riders are now subject to a much-reinforced system of monitoring compared to that of the past.
Consequently, the aim of Article 77 at the time of its introduction in 2004 (to ensure that a rider returning to competition is subject to the same degree of testing as active riders) can be better achieved through careful application of the current methods of the anti-doping programme than by the strict application of a time period. The UCI can confirm that Lance Armstrong has and will be the subject of very strict monitoring throughout the period running up to his return to the peloton.
Thank you for reading 20 articles this month* Join now for unlimited access
Enjoy your first month for just £1 / $1 / €1
*Read 5 free articles per month without a subscription
Join now for unlimited access
Try first month for just £1 / $1 / €1