UCI VS GRAND TOURS: 'WE'RE ALL FRIENDS NOW'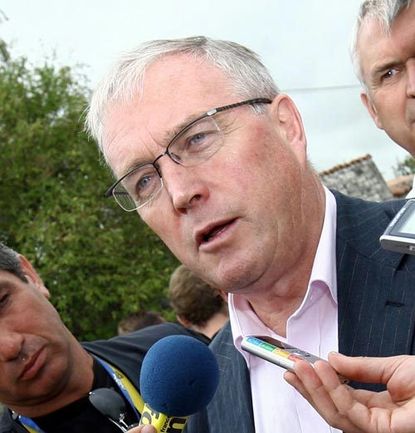 In a very short press statement released yesterday, the world governing body for cycling, the Union Cycliste Internationale (UCI), has announced the end of the long-running spat between it and the three grand tour organisers.
The disagreement between the UCI and the organisers of the Tour de France (ASO), Giro d'Italia (RCS) and Vuelta a Espana (Unipublic) has lasted some four years, and centres around the inclusion of the trio of premier cycling events in the UCI's ProTour.
The statement reads: "The International Cycling Union and the Editions Philippe Amaury (owner of ASO and Société du Tour de France), RCS and Unipulbic have signed agreements today to put an end to the disputes that have existed over the past four years."
"These agreements provide a framework within which the parties will work together for the sport of cycling going forward. All parties believe that this marks the start of a new positive era for a united cycling family."
ASO, RCS and Unipublic did not like being dictated to with regard to how to run their races and who was or wasn't allowed to ride them. At one point the spat looked to be bringing the sport of professional cycling to its knees.
The groundwork for this newly-found agreement was laid during the Beijing Olympic Games in August when UCI president Pat McQuaid (pictured) met with officials from Editions Phillippe Amaury who own Tour organisers ASO.
All of this indicates that the way is now clear for the creation of the UCI's World Calendar, which will include the ProTour races and the grand tours.
Thank you for reading 20 articles this month* Join now for unlimited access
Enjoy your first month for just £1 / $1 / €1
*Read 5 free articles per month without a subscription
Join now for unlimited access
Try first month for just £1 / $1 / €1