Van driver hands himself in to police after cyclist attack video goes viral (video)
Essex Police confirm a man has voluntarily attended Chelmsford police station to give an account of the incident. The matter is now in the hands of the Metropolitan Police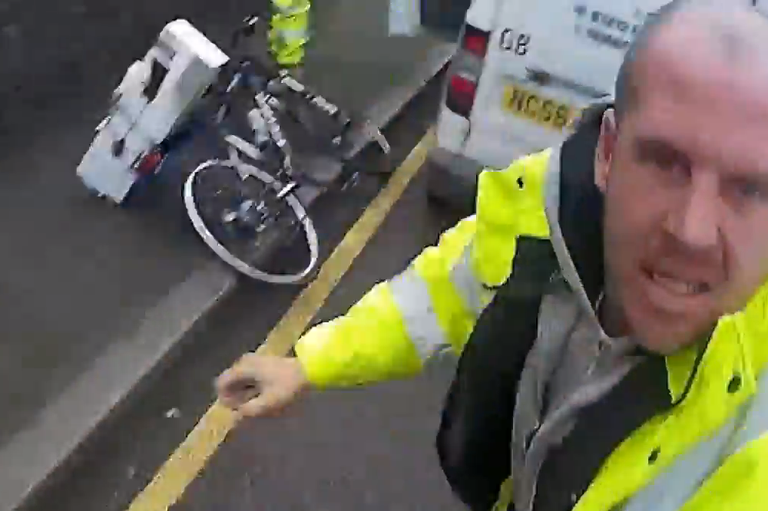 The van driver who was filmed punching a cyclist to the ground has today handed himself into police, according to reports.
Yesterday, Essex Police urged the cyclist to come forward after the shocking video emerged on Twitter and confirmed to MailOnline that the driver voluntarily attended Chelmsford Police station this morning.
An Essex Police spokesman told the website: 'A man has voluntarily attended at Chelmsford Police station this morning to give an account of the incident. It has now been established that this incident took place in the Hornchurch area and the matter has been passed to the Metropolitan Police to investigate'.
The rider shouted at the van driver to get off his mobile phone and was then knocked off his bike as the van drove closer to the kerb. The driver then exited the vehicle and a scuffle broke out, resulting in the cyclist being punched to the ground.
The van was decked out in Taylor Landscaping livery, who have subsequently been suspended by online directory TrustATrader pending a police investigation.
The Metropolitan Police are now looking to speak to the cyclist involved in the incident.