Vittorio Brumotti's latest daredevil video will make you feel a bit queasy
Italian freestyle rider Vittorio Brumotti's new video sees him balance along a handrail before jumping to a halt on a rock hundreds of feet above the sea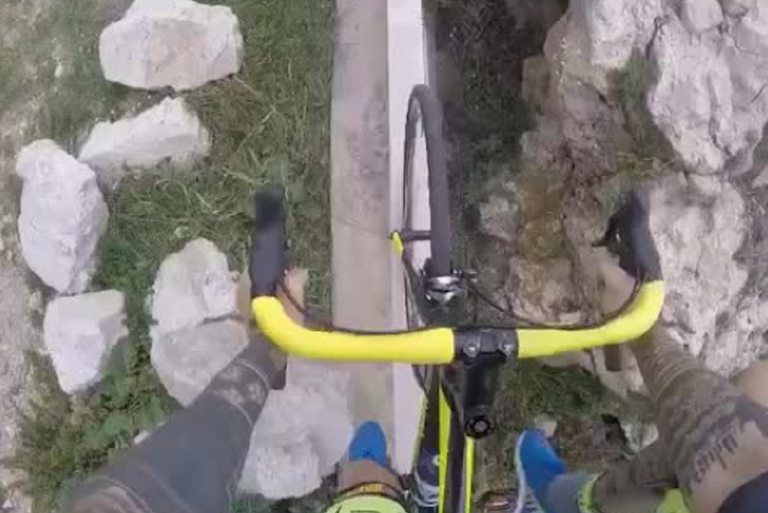 If you have to think twice about the dangers of dropping off a kerb on your bike, then it's probably best that you don't watch the video below.
Freestyle rider Vittorio Brumotti has been doing some crazy stuff for a while now, risking life and limb to perform some pretty death-defying stunts.
His latest craze, though, has seen him riding his bike - what looks like a traditional road bike - along the guard rails that stop people from plunging to their death into the sea.
This time he goes a step further...take a look at his incredible bike handling on the Vine below.
Brumotti has recently teamed up with Tinkoff-Saxo, wearing their kit in some of his videos in the past year and often finding a partner in crime in Peter Sagan.
Indeed, last week the pair were at Tinkoff kit sponsor Sportful's headquarters in Italy, where Sagan showed off his bike football skills...watch that video here.
We also featured Brumotti in Videos of the Week in July, when the Italian went crazy at a Tinkoff-Saxo training camp in Livigno.