WHAT THE PAPERS SAY... ABOUT NICOLE COOKE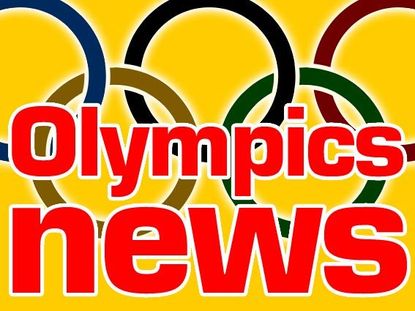 Quite rightly, Nicole Cooke is the toast of the national press this morning, as the newspapers hail Britain?s first gold medal winner of the 2008 Olympic Games.
Sadly, the greatest headline-in-waiting ?The Princess of Wheels? did not come to the fingertips of any of the sub-editors on duty last night, but there are some great examples to be seen.
Cycling Weekly was at the newsagents early to get all the papers so you don?t have to. Here?s what the papers say about Cooke today.
Swipe to scroll horizontally
Front page: Gold pedal
Inside: Under the headline Winning in the rain the paper writes: ?The road race wondergirl, 25, stormed to victory with a perfectly-timed sprint that sent her parents back home in Wales into a frenzy.
?Nicole came fifth at the last Olympics in Athens ? where cops held her dad, Tony, for painting her name on the roads on the eve of the event.
?She rode to victory in Beijing thanks to Tony stressing how she had to be good at sprinting to the finish ? unlike him.
?He warned her: ?I lost so many races because of that and you?re not going to make the same mistake.??
Wonders will never cease. A tabloid reporter has been won over by the drama of cycling. Nick Parker writes: ?I was close enough to touch Nicole Cooke when she crossed the finish line yesterday ? and roared with her as she snatched gold.
?And I didn?t even notice I was soaked to the skin as the battling Brit won the most thrilling photo-finish I?ve ever seen.
?During 20 years at The Sun I?ve seen many home-grown sporting triumphs abroad ? but never up this close
?I?d never seen a cycling race and this was my first event at the Olympics, but I freely admit I went nuts as I cheered our girl to gold.?
Two more pages in the sports section with the headline Brave Nicole?s a real tough Cookie suggest The Sun has come over all cycling crazy ? just as one of its sister companies, Sky, has signed a big sponsorship deal with British Cycling.
Back page: WHEEL SHOW ?EM
Swipe to scroll horizontally
Golden peak for the girl from the Valleys
Only a small plug on the front page for the coverage inside as the escalating conflict between Russia and Georgia dominates the front page of The Times.
Inside are some pictures of Cooke as a child. One is of her aged nine with her first racing bike, pink with drop handlebars. Cycling fans will notice the Z team jersey as worn by Greg LeMond and Robert Millar and the world champion?s rainbow bands on her cap. There?s also a picture of her racing in a mountain bike event as a teenager.
?Hannah Thomas, barmaid at the Lamb and Flag [a pub in Wick, Cooke?s home town] said: ?We used to see her out on her bike in all weathers. Nothing would put her off.??
And Welsh First Minister Rhodri Morgan paid tribute, saying: ?It has been a very long time, if ever, since a Welsh woman has taken a gold medal. This has brought her, Wales and Britain the honour of an Olympic gold ? the greatest prize in sport.?
Swipe to scroll horizontally
Cooke is pictured on the front page under the headline Drenched but delighted.
Inside Cooke pays tribute to her team-mates saying: ?Emma and Sharon shared in this medal.?
She adds: ?Our race plan went back more than 12 months and Sharon, Emma and I all worked as a team. Emma?s attacking enabled me to ride defensively. It allowed me to save myself, which put me in a good position and put the other teams on the back foot. I couldn?t wait to give Emma and Sharon a big hug because they shared in this gold medal too.?
And she confirmed the plan to race lightly this season had paid off. ?In the past I have tried the other route ? racing all season ? and I?d got to major championships without a full tank.
?It was a high-risk strategy and this was the first time I?d tried it, but I stuck to it and believed in it.?
Reg Pharoah, president of the Cardiff Ajax cycling club where Cooke started racing, said: ?She was about ten and the first thing she said to me was that she wanted to be like Sally Hodge, the Welsh cyclist who almost became Olympic champion. Well, Nicole has outdone Sally.
?Nicole was always a fighter. She always had a look of grit and determination on her face. Come rain, hail or snow, she used to cycle the six miles to school and back every day.?
Swipe to scroll horizontally
Brendan Gallagher has some harsh words for one BBC presenter?
Gallagher writes: ?Eat your heart out Adrian Chiles. The BBC presenter outraged the cycling community a couple of years ago at the Sports Review of the Year when he asked Nicole Cooke: ?Do you fall off the bike very often?? Informative, cutting-edge stuff, Adrian.?
He recalls visiting Cooke to interview her in Italy a few years ago. ?There on the kitchen table was a massive 1,500-piece jigsaw, a snow-splattered Alpine landscape that the rest of the team and management had long ago given up. Not Cooke. She would sit there after training with a mug of coffee, chipping away at it day after day, week after week. Two months later I received a text: ?Jigsaw complete?.
And Gallagher speculates that Cooke?s victory, hot on the heels of Mark Cavendish?s Tour de France success, shows the British Cycling success story shows no sign of ending.
Swipe to scroll horizontally
The Mirror?s puntastic headline Gold Pedallist is topped inside with this: Great Wheel of China. Great wheel, sounds like Great Wall, get it?
Mike Walters says: ?Not long ago, Britain were the dunces of world cycling for whom the Tour de France lasted barely longer than a booze cruise to Calais and we were messing about on Raleigh Choppers while everyone else had hot wheels.?
Even the Mirror is getting in on the act now, though, with the back page proclaiming there will be Much more to come from Britain?s cyclists.
Swipe to scroll horizontally
No room on the front for more than a small plug in the top left corner. But she?s the star of the back page and has a double page spread inside the sports section.
Swipe to scroll horizontally
Great coverage in The Guardian, with a finish-line picture of Cooke roaring in victory as she beats Emma Johansson kicking off three pages of their Berliner-sized sports section. A race report is accompanied by a thoughtful piece by Paul Kelso, who traces the roots of the World Class Performance Plan and draws a line from the first gold medal it helped to win, for Jason Queally in 2000, to Cooke's success yesterday.
Former CW writer William Fotheringham tackles one of Cooke?s bugbears ? inequality in sports reporting ? very well, drawing to wider attention something that we have criticised: the fact there are only three gold medals on offer to the women in the velodrome.
Swipe to scroll horizontally
Cooke and her medal take pride of place on the front page of Britain?s most British of newspapers. The Mail also has pictures of Cooke as a teenager with her brother Craig and one of the trophies she won.
Inside, Ivan Speck plots Cooke?s journey from childhood prodigy to Olympic champion.
He quotes Dave Brailsford as saying: ?The one thing I wanted more than anything else out of these Games was a medal outside of the track. We?ve waited a long, long time for this.?
Swipe to scroll horizontally
Positive test for cyclist at Olympic Games
Bettini chasing second Olympic gold
Romero poses nude for ad
British quartet eyeing new world record
As Olympics approach two new drugs emerge
Swipe to scroll horizontally
Analysis: women's road race
Gold for Nicole Cooke in Women?s road race
Reaction: It?s a dream to win Gold, says Cooke
Women's Olympic road race picture special
Sanchez gives Spain gold in thrilling men?s road race
Who is Samuel Sanchez?
Tactical analysis: Reading the men?s Olympic road race
British riders suffer in hot and humid Olympic road race
Rebellin misses out on golden birthday
Brailsford confident ahead of women?s road race
Swipe to scroll horizontally
OLYMPIC GAMES 2008: GUIDE
Olympics cycling results>>
Cycling event schedule>>
Great Britain rider profiles>>
Cycling event guide>>
Photo gallery>>
British Olympic cycling medal winners>>
Thank you for reading 10 articles this month* Join now for unlimited access
Enjoy your first month for just £1 / $1 / €1
*Read 5 free articles per month without a subscription
Join now for unlimited access
Try first month for just £1 / $1 / €1
Sports journalist Lionel Birnie has written professionally for Sunday Times, Procycling and of course Cycling Weekly. He is also an author, publisher, and co-founder of The Cycling Podcast. His first experience covering the Tour de France came in 1999, and he has presented The Cycling Podcast with Richard Moore and Daniel Friebe since 2013. He founded Peloton Publishing in 2010 and has ghostwritten and published the autobiography of Sean Kelly, as well as a number of other sports icons.