Wiggins returns to the track for next Revolution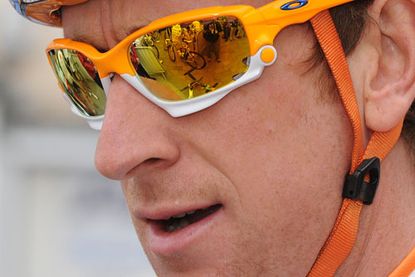 Bradley Wiggins has confirmed he will be at the next Revolution track meeting in Manchester on December 5th.
The multiple Olympic champion hasn't raced on the track since the Madison at the Beijing Olympics, but returns to Manchester to join Craig MacLean's Slicks team along with German six-day rider Leif Lampater.
Although Wiggins has left the track behind since his transformation in to a Tour contender, the Garmin rider is still likely to make life hard for his competitors in the endurance based track meet.
It will be Wiggins' first taste of competitive cycling since winning the Sun Tour in October. SInce then the Brit has enjoyed the off season by being the guest of honour at both the Braveheart and Dave Rayner dinners.
Although he is expected to make one more surprise, and low key, appearance this weekend he is back in training and has said he is now 'back to being a monk'.
Chris Newton and Ed Clancy will also be making their first appearances this winter at Revolution 26 after the Manchester round of the track world cup kept them out of the opening event. Both will be fresh from the Melbourne round of the world cup taking place this weekend (November 19-21)
Tickets are still available from the Revolution website.
Thank you for reading 20 articles this month* Join now for unlimited access
Enjoy your first month for just £1 / $1 / €1
*Read 5 free articles per month without a subscription
Join now for unlimited access
Try first month for just £1 / $1 / €1