Good day, this is Vern Pitt here to take you through all the cycling news that's fit to print this Friday.
Have you got a big exciting ride planned for the weekend, if so let us know @cyclingweekly over on the bird app or email cycling@futurenet.com, we'd love to hear your stories.
Key developments
10.54 - Halfords says cycling market has fallen 20%
12.22 - Caleb Ewan's race programme confirmed
15.12 - Pauline Ferrand-Prévot out of CX World Champs
15.33 - Mont Ventoux race cancelled for 2023
Refresh
Ford sponsors RideLondon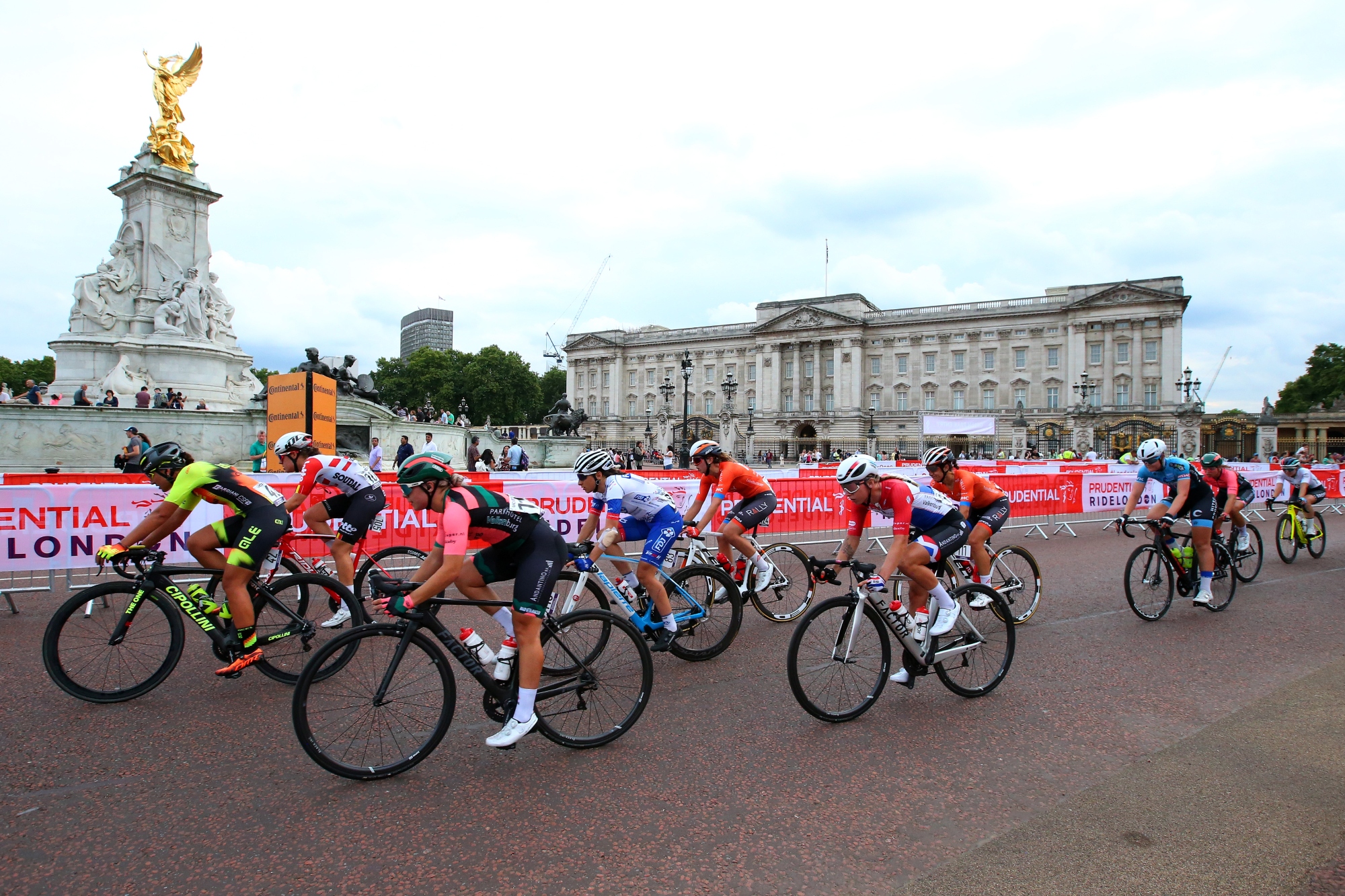 Ford has stepped in as the title sponsor of the popular RideLondon event.
The sportive and women's pro race returned to the calendar last year with a route through London and Essex.
But according to the Evening Standard the 2022 edition made a loss and the addition of Ford on a three-year deal for an unspecified amount is necessary to keep the event going.
The car manufacturer is reportedly launching an initiative to encourage people out of their cars and is committed to making all its cars either hybrid or all electric by 2026.
British Cycling announces track calendar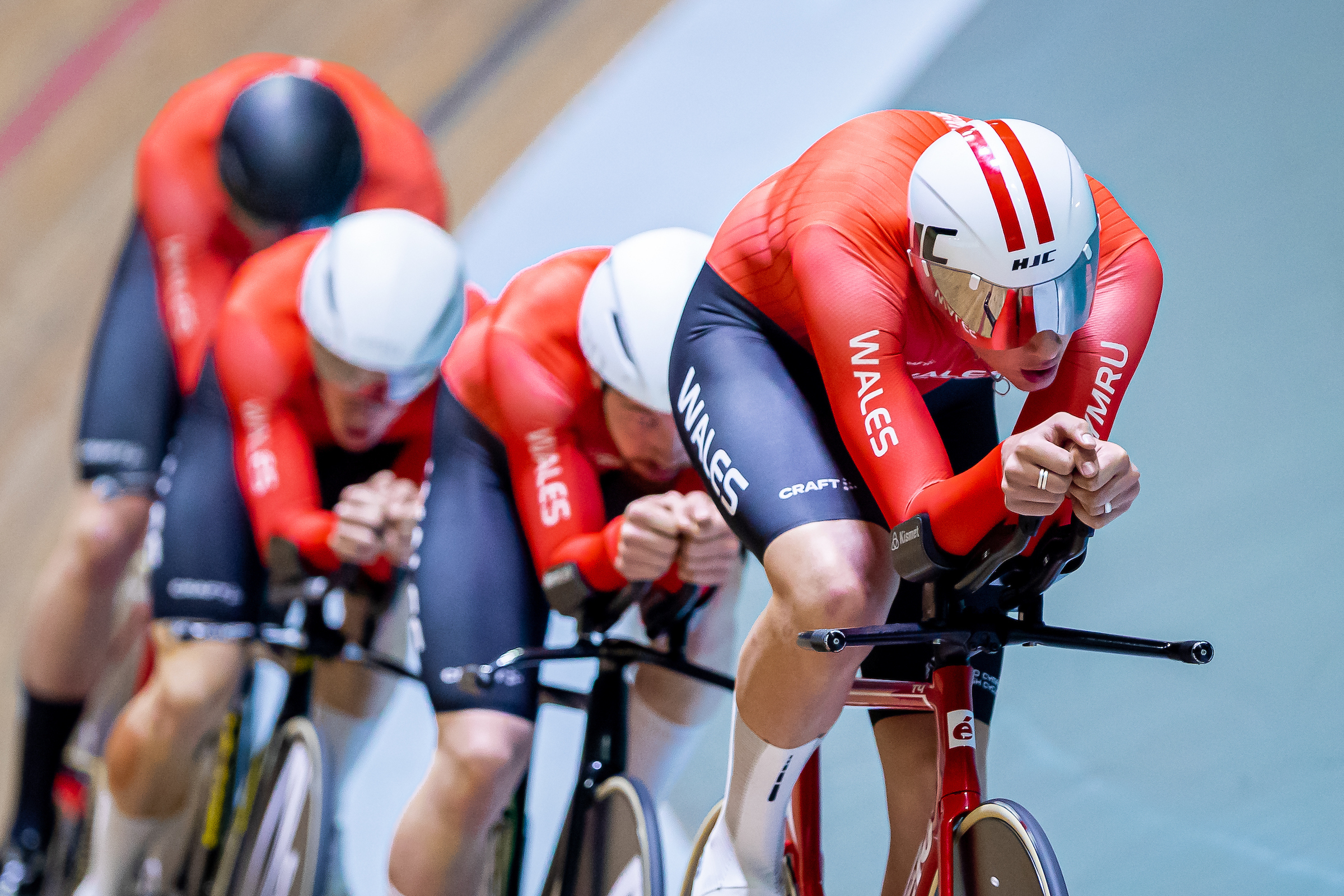 If you've never been to watch track cycling live you really should. Even if you're not that keen on watching bike racing (in which case I'm kind of surprised you've found your way here, but welcome) it's hugely entertaining.
Something going on at all times and you don't have to stand in the wind and rain in a field in Belgium to appreciate it.
British Cycling yesterday revealed the calendar for events across the country.
Better yet, if you've got the legs, why not get involved yourself (you'll need to do some qualifications first to get into most of these).
Sunday 4 June: National Elimination Championships, Newport
Sunday 4 June: National Tandem Sprint Championships, Newport
Thursday 29 June - Sunday 2 July: National Masters Track Championships, Newport
Monday 24 July - Friday 28 July: Youth and Junior National Track Championships, Newport
Friday 22 September: National Madison Championships, Derby
Saturday 23 September: National Derny Championships, Derby
TBC: National Omnium Championship, TBC
Saturday 19 February: Glasgow Track Racing Club Grand Prix (incoporating Scottish Madison Championships), Glasgow (Sprint)
Sunday 7 May: Dudley Grand Prix, Halesowen (Endurance)
Saturday 27 May: Blackline Open, Newport (Sprint)
Sunday 4 June: Chris Wharton Memorial, Newport (Endurance)
Sunday 9 July: Brixton SuperMadison, Herne Hill (Sprint & Endurance)
Saturday 18 November: Newport Grand Prix, Newport (Sprint & Endurance)
Round 1
Sunday 5 March: Manchester
Sunday 12 March: Glasgow, Lee Valley
Round 2
Saturday 22 April: Portsmouth
Sunday 23 April: Carmarthen, Herne Hill
Round 3
Saturday 20 May: Wolverhampton, Dundee
Sunday 21 May: Maindy, Brighton
Round 4
Saturday 10 June: Halesowen,
Sunday 11 June: Bournemouth, York
Final
Saturday 15 July: Lee Valley
Round 1: Saturday 13 May, Ashwell Spring Meeting (Short League)
Round 2: Sunday 25 June, West Suffolk Wheelers & Tri Club Grass Track Meeting (Short & Endurance League) (Including Men's 400m National Championship)
Round 3: Sunday 2 July, Plomesgate CC Grass Track (Short & Endurance League) (Including Men's 8km National Championship)
Round 4: Saturday 8 July, Biggleswade Sports (Short & Endurance League) (Including Women's 5km National Championship)
Round 5: Saturday 29 July, Heckington Show Grass Track Meeting (Endurance League)
Round 6: Sunday 6 August, Green Arrow Grass Track (Short & Endurance League) (Including Women's 800m National Championship)
Round 7: Sunday 20 August, Norwich Grass Track (Short & Endurance League) (Including Women's Women's 400m National Championship)
Round 8: Saturday 2 September, Spalding Grass Track (Short & Endurance League) (Including Men's 800m National Championship)
Round 9: Saturday 9 September, Ashwell Autumn Meeting (Endurance League)
Your Netflix Tour de France show title suggestions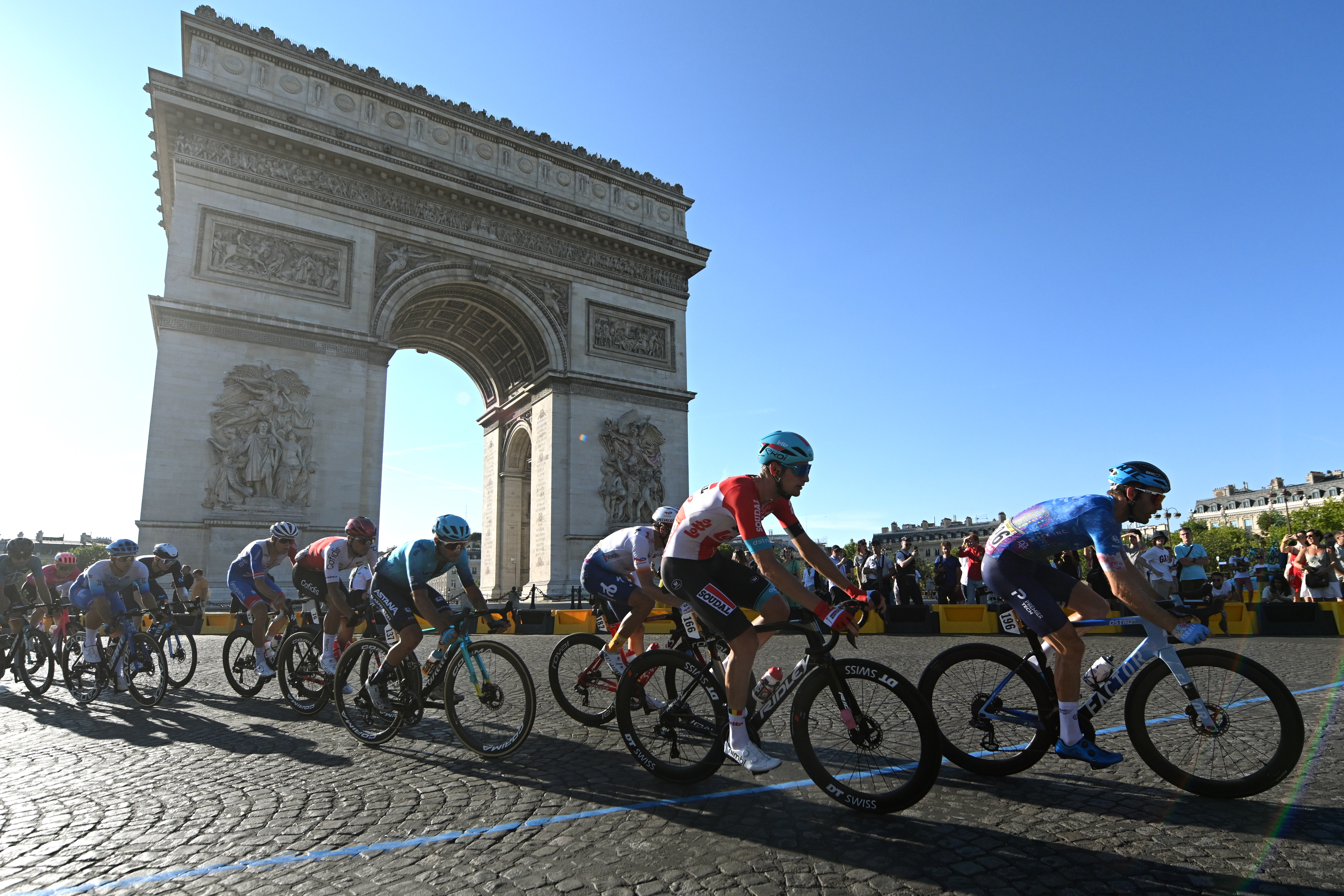 Yesterday, we asked you for suggestions for the title for Netflix's as yet untitled Tour de France series. And you came out with some belters here's a few of our favourites.
Crash, bang, wallop - Robert Williams
Pedal to the metal - Patch O'leary
198 to 1 - Phil Northcott
Road Rash Academy - Simon Webb-Collins
Ride to Survive - Jim Dennison
21 stages to go - Matt Osborn
The Longest Road - Hisham Ibrahim
Convicts of the road - Keith Cartwright
Blood, sweat and gears - Jon Bold
Cycling market down 20% says Halfords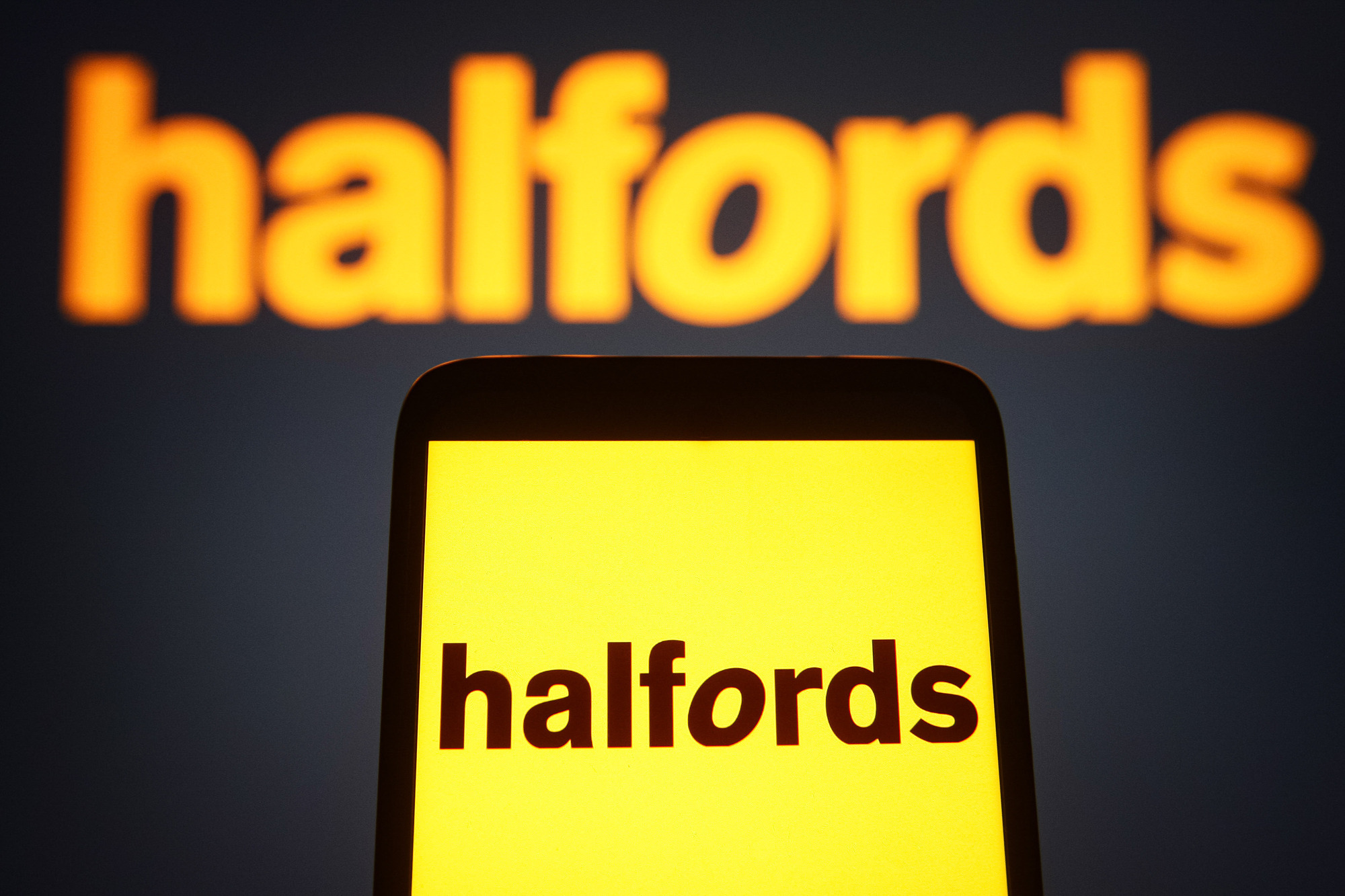 One of Britain's biggest bike retailers, Halfords, has said the cycling market has fallen 20% year-on-year.
In a statement to the City yesterday the retailer said in the three months to the end of December the market was down 20% with weaker demand for adult bikes "reflecting the impact of weaker consumer backdrop".
However, it said its own revenue for the period was down only 8.5%.
It did say that revenue for kids bikes in the key Christmas period was up 4.6% and Cycle2Work, the government subsidy scheme for new bikes, was holding up well with growth of 20.1% compared with the previous year.
Looking ahead to the new financial year in April, it indicated adult bike sales are unlikely to improve significantly said: "Consumers will continue to face inflation, and we therefore do not expect a significant short-term recovery in high ticket, discretionary spending."
Mathieu van der Poel to start season at Strade Bianche, race Glasgow Worlds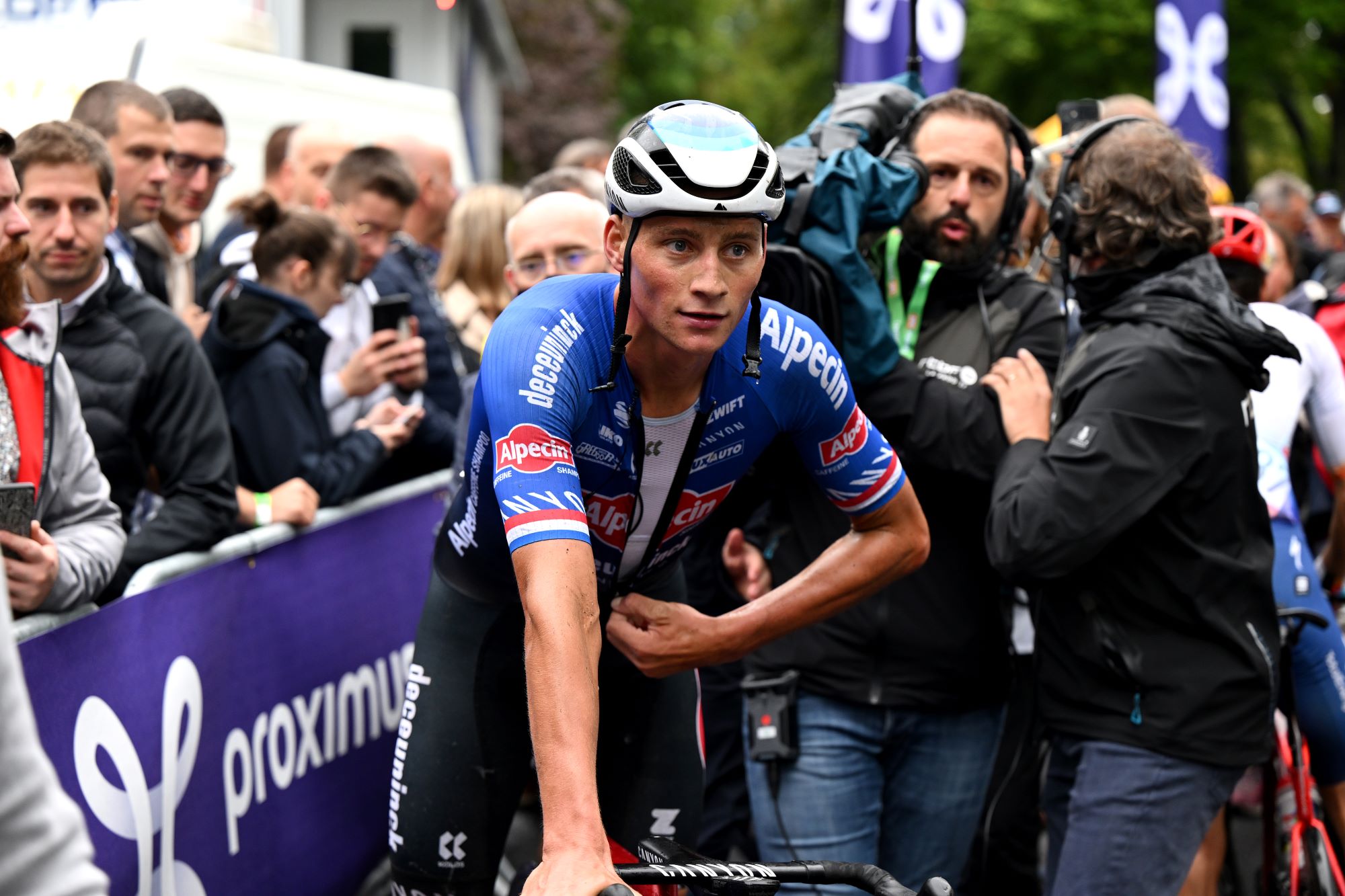 Dutch sensation Mathieu van der Poel will start his 2023 road season at Strade Bianche and ride the Tour de France.
In an interview with Het Nieuwsblad the Alpecin-Deceuninck rider confirmed he'll line up at the Italian classic at the start of March. Arch rival Wout van Aert is also due to start.
He'll then do Tirreno-Adriatico, Milan-San Remo, E3 Harelbeke, the Tour of Flanders and Paris-Roubaix. He may well do further races as part of his Tour build up including the Tour de Suisse, but the full calendar is not yet decided.
He'll also ride the World Championships in Glasgow after the Tour de France.
Happy Birthday Egan Bernal!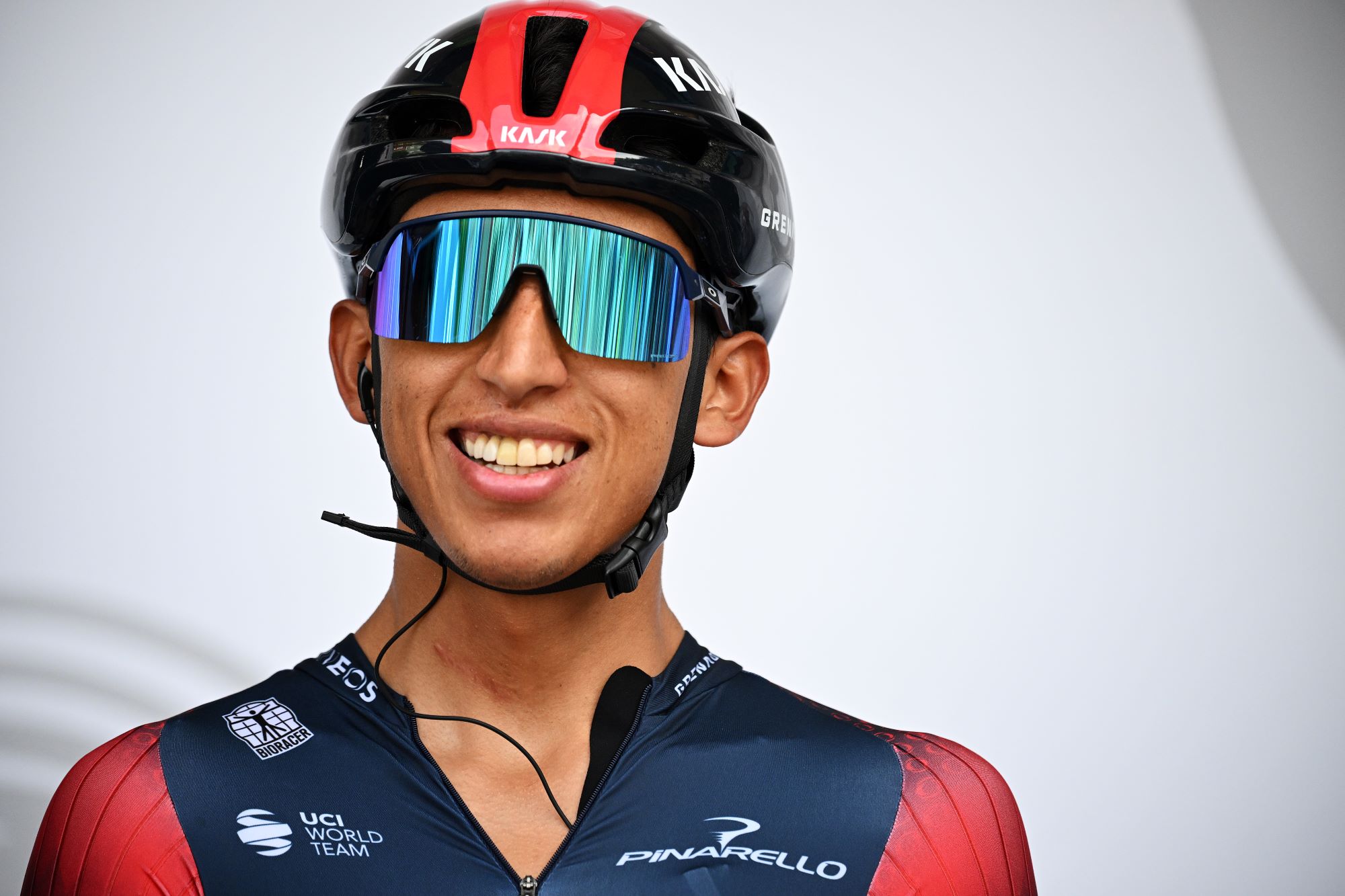 The 2019 Tour de France winner turns 26 today.
Caleb Ewan to ride 2023 Tour de France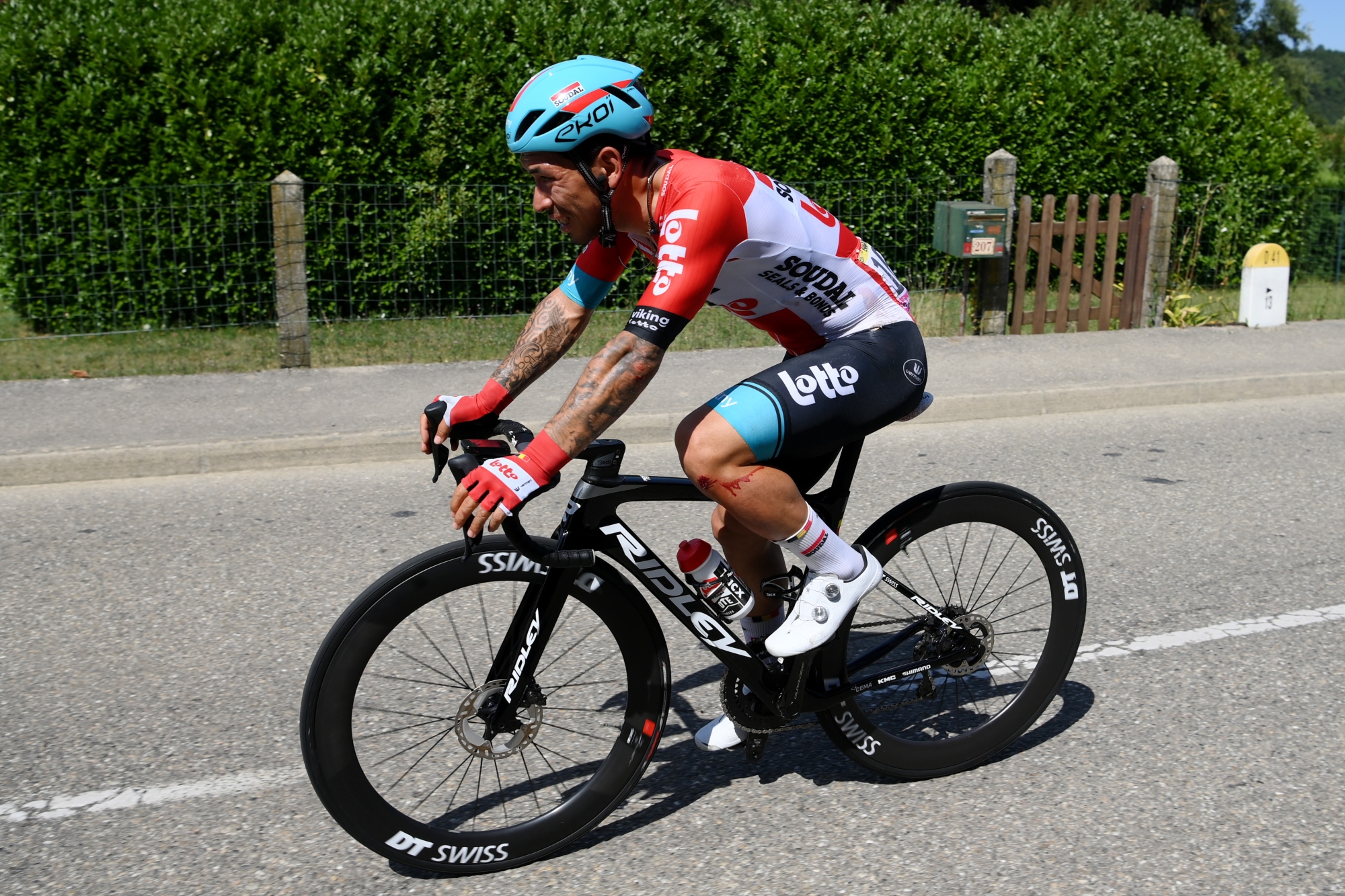 Aussie sprinter Caleb Ewan has been confirmed as riding the Tour de France later this summer.
The Australian will start his season very soon at the Tour Down Under and his Lotto-Dstny team have now confirmed his racing calendar for the year.
The Australian will race a selection of sprinter-friendly races before he heads to the tour in France. Doubtless there will be some other races between the end of the classics and July but those are yet to be confirmed.
He said: "Despite several nice wins, it was not the season I hoped for. I want to turn things around in 2023. I have several nice goals coming up, starting with Milano-Sanremo, several Belgian Classics which I really look forward to and of course the Tour, where I'll target sprint victories."
Tour Down Under (17/1 - 23/1)
Cadel Evans Great Ocean Road Race (29/1)
UAE Tour (20/2 - 26/2)
Milano-Sanremo (18/3)
Classic Brugge - De Panne (22/3)
Gent-Wevelgem (26/3)
Dwars Door Vlaanderen (29/3)
Scheldeprijs (5/4)
Tour de France (1/7 - 23/7)
Marco Pantani's shadow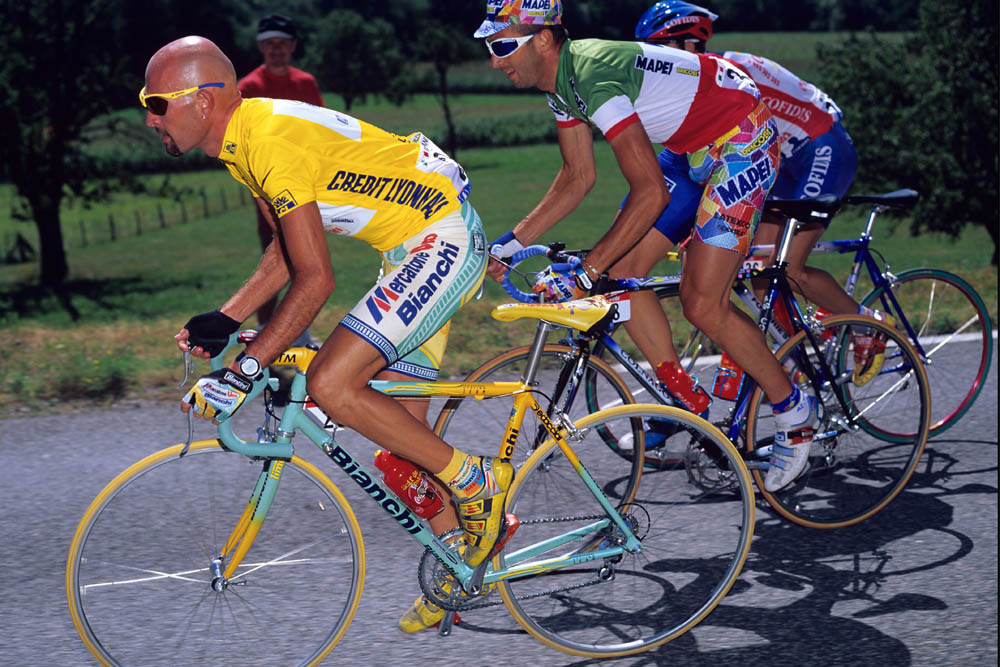 Today would have been Italian racing legend Marco Pantani's 52nd birthday had he not died tragically at the age of just 34.
Journalist Peter Cossins took a deep dive into his heady legacy back in 2020 for our Italian special magazine.
We've put it up online today as it's still a great read, go check it out here.
Ineos Grenadiers rider Pauline Ferrand-Prévot to miss World Championships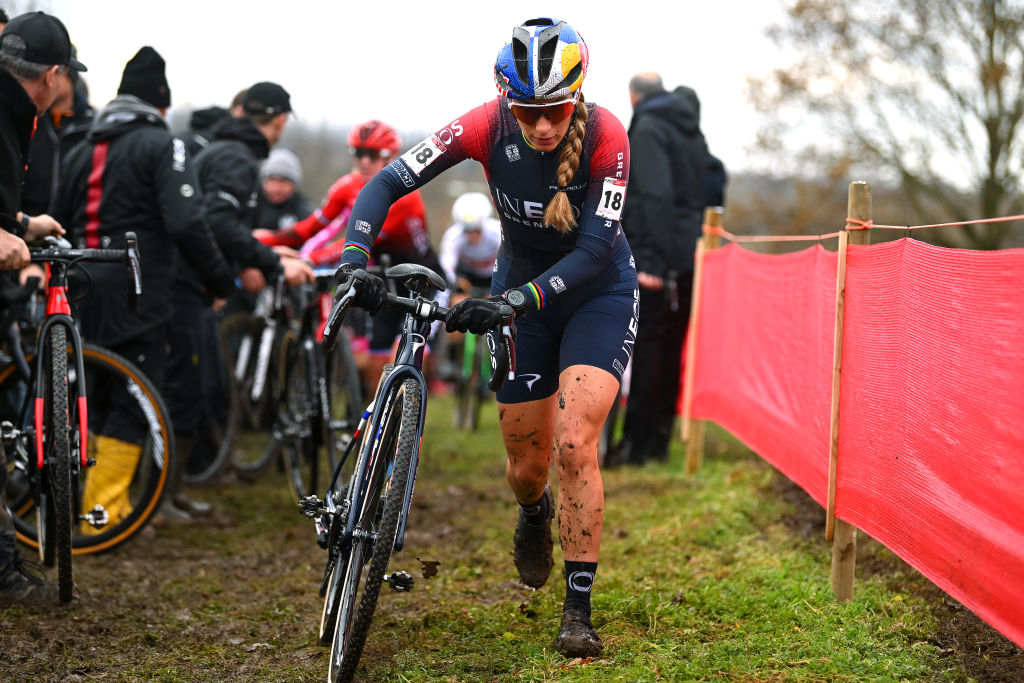 Frenchwoman Pauline Ferrand-Prévot will miss the cyclo-cross World Championships next weekend after she was injured in the Gavere World Cup race on boxing day.
Ferrand-Prévot said that her leg which was injured in the crash had not healed as quickly as he had hoped.
She said: "I have taken the decision, along with my coach and the team, to concentrate on recovery so I can come out fit and strong for the start of the mountain bike season in April."
"I cannot be disappointed with how this season has gone, to have won four rainbow jerseys is pretty mind blowing when I look back at it."
She will resume competing in mountain biking later this year.
Women's Mont Ventoux Challenge axed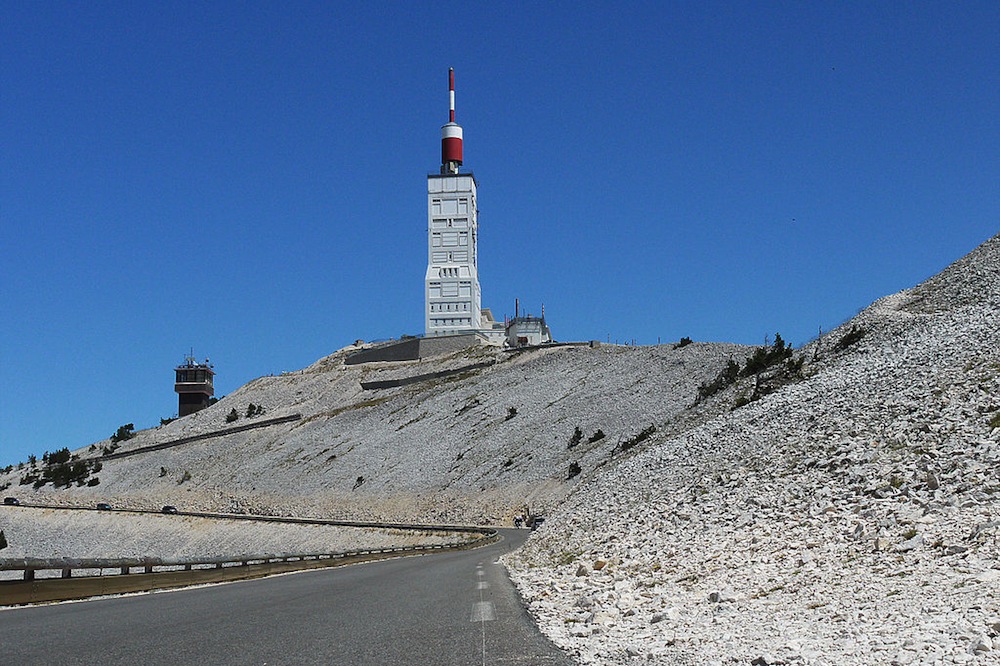 The women's edition of the Mont Ventoux Challenge has been axed for this year.
The .2 ranked race only held its first edition last year, won by FDJ Futuroscope's Marta Cavalli.
But the organiser have told local newspaper Ouest France that there wasn't a sponsor to back this year's edition and that the race in 2022 had been mostly funded by the organisers.
Well that's it form me on what has been a fairly slow news day in cycling. Make sure you tune in to the cyclo-cross national championships (on GCN+) if you're in the UK this weekend. Keep riding.
Thank you for reading 10 articles this month* Join now for unlimited access
Enjoy your first month for just £1 / $1 / €1
*Read 5 free articles per month without a subscription
Join now for unlimited access
Try first month for just £1 / $1 / €1